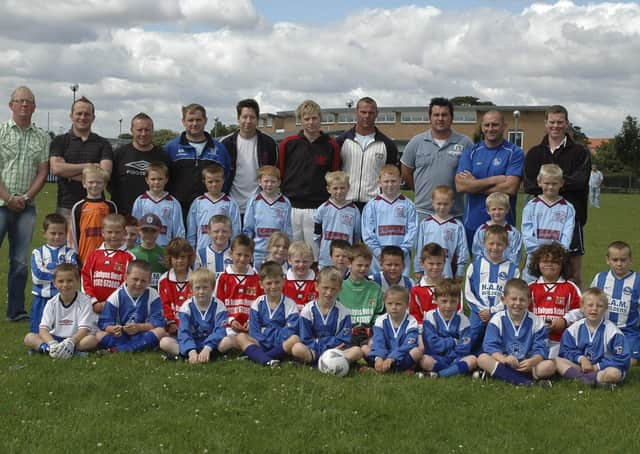 Burlington Jackdaws, Bridlington Town Juniors , Hemsworth Terriers and Bridlington Rangers are pictured at the Simon Tindall Memorial event in 2007. Do you recognise the people in the photograph? (DT0730-2A)
We love to hear your memories on the pictures we feature, including if you can put names to the faces.
We also love to see your nostalgia pictures that you would like to share with readers.
Hilderthorpe Junior School pupils cheer on their fellow competitors during the sports day in 2006. (PA0624-22u)
Children from Bempton School are pictured with their great gale display and local lifeboat crew members in 2006. (PA0706-31a)
Children From Flamborough School are given a treat on the Big Wheel back in 2007. (PA0729-27a)
Children from local schools are pictured at an Inter School Cross Country event in 2007. (ps0717-35)
Burton Agnes School receives a Gold Mark in 2007. Photograph taken by Paul Atkinson. (PA0729-23)
Students pose for the photographer during Bridlington Sports College's sports day in 2007. (PA0728-13e)
Brian Noble, Shirley Cooper, Ian Banks, Lilian Watson and Richard Brennan celebrate a Lottery Grant for Skipsea Methodist Chapel in 2007. (ps0712-7)
The Tesco Store Bridlington reopening following a store refurbishment. We think this could be from 2001. (PA0130-1)