90s in Scarborough - see who you can spot on these pictures from the archive
We take another trip down memory lane to see what you were up to in the 1990s.
Thursday, 27th February 2020, 4:43 pm
Updated
Thursday, 27th February 2020, 4:44 pm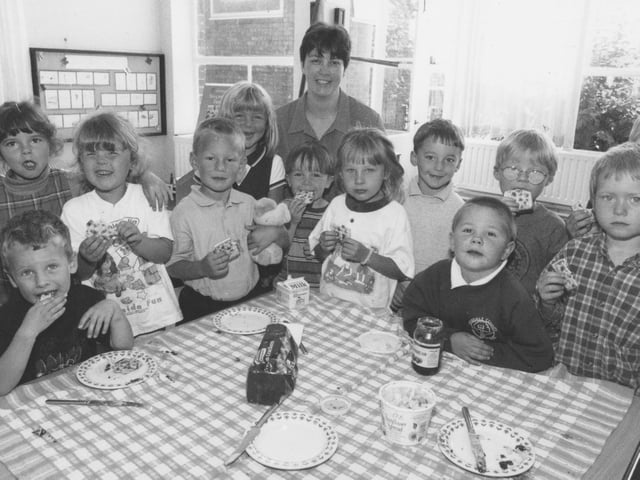 New starters at Overdale Primary School, Eastfield, enjoyed picnic time with their teacher Karen Marshall. Photo taken in September 1997.
Visiting American teacher Julie Mews said a fond farewell to some of the Barrowcliff Infants School children that she had met during her visit in June 1995. Pictured, left to right, Charlie Clapham, Rachel Pickup, Georgina Foden, Katie Taylor.
The Filey Sea Cadets winning 5-a-side football team pictured in January 1997, from left, Paul Allick, Jonathon Taylor, Matthew Crosier, Paul Wainwright, George Shardlow and Michael Connell.
Raincliffe School Year 10 technology pupils Alex Boak, front, and Adam Hill helped restore the long lost Scarborough and District Schools Football Association Challenge Shield, dating back 100 years. They are joined by teachers Bob Chisholm and Steve Powell. Photo taken in July 1997.
Pictured getting ready for their book sale are TS Unseen Sea Cadets, from left, Megan Peters, Zoe Roberts, Natalie Cooper, and Susan Simpson, front. Photo taken in July 1994.
Pictured during their dress rehearsals in April 1994 are children from the YMCA who will perform in Snow White and Bugsy Malone.