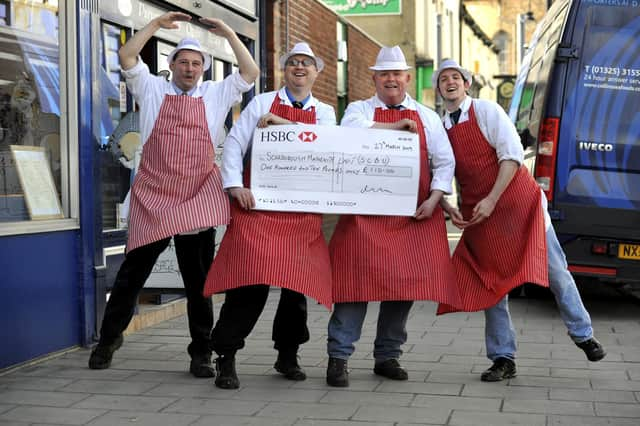 The ballet dancing butchers of Falsgrave raised £110 for the Special Care Baby Unit at Scarborough Hospital by wearing ballet costumes for a day. Pictured are Steve Fraser, left, Andy Green, Kev Willett and Rob Ward, of DJ Horsley.
IN PICTURES: 9 nostalgic photos of Scarborough people from 2009
Take a trip down memory lane as we remember Scarborough in days gone by.
Wednesday, 16th March 2022, 12:47 pm
Updated
Wednesday, 16th March 2022, 1:36 pm
See if you can spot any familiar faces from these latest photos from the archive.