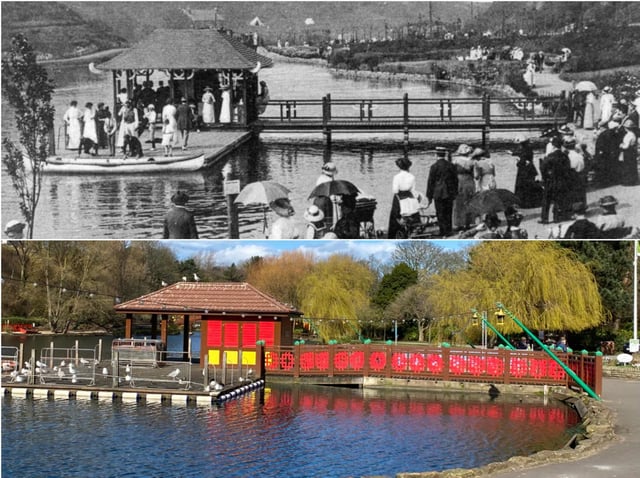 Top: Peasholm boathouse in 1912. Bottom: The boathouse today.
Peasholm Park then and now: Photos show how Scarborough landmark has changed since it was built
Peasholm Park is one of Scarborough's most-loved landmarks and it has been a part of the town for over a century.
Thursday, 25th March 2021, 3:53 pm
Updated
Thursday, 25th March 2021, 3:56 pm
These pictures show what the park looked like when it was first built in the early 20th century compared to what it looks like today. Construction first began on the island and lake in December 1911 and was open to the public on June 19 1912. Phase two of the Park - incorporating the glen into the park, began in 1924. Over the past year Scarborough s residents have appreciated the green space even more as somewhere to walk around during lockdown.