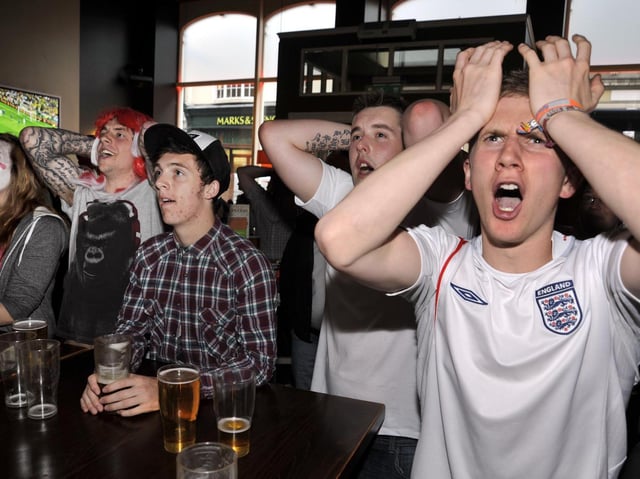 The Euro 2012 competition being watched in Scarborough. Picture: Andrew Higgins/ JPI Media
RETRO: 10 photos of fans in Scarborough watching the Euros in 2012
Fans are hoping England can beat their Euro 2012 performance in this year's tournament.
Thursday, 10th June 2021, 12:21 pm
Updated
Thursday, 10th June 2021, 12:22 pm
After beating Sweden, Ukraine and drawing against France in the group stage, England captained by Steven Gerrard, were looking good heading into the quarter finals against Italy. But when it was 0-0 after 120 minutes, Italy went on to win 4-2 on penalties. Ahead of our first group match against Croatia on Sunday, relive the highs and lows of the 2012 tournament with these retro pictures. The first episode of JPI Media's new 'We Could Be Euros' Euro 2020 podcast is now available here and here.