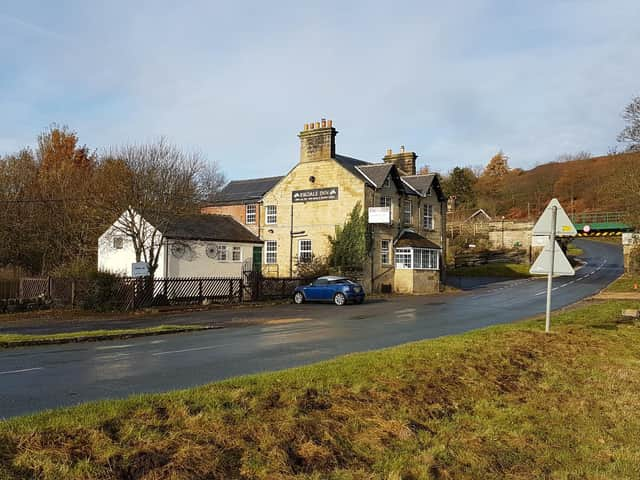 The Eskdale, Castleton.
The Eskdale, which closed in April, is being renovated under the watchful gaze of Marcus Boxshall-Smith, 43, from Middlesbrough.
He said that people will notice a real difference in the 160 year old establishment when they visit.
The old pool room is being removed to make way for a state-of-the-art kitchen and the main eating area will be transformed into: "a fine dining destination restaurant with a traditional pub serving a fine selection of hand-crafted local beers."
The riverside garden will be transformed for al fresco dining
Marcus also said that a reclaimed solid oak bar, sourced from a hotel in Redcar, will replace the existing one, increasing the number of people the pub can seat.
The new bar will be themed to complement the hunting and fishing that the area is famous for.
Marcus said: "We want to showcase what the North York Moors can do. The food will come from within a 50 mile radius of the pub, where possible, and we will work hand in hand with local charities that supply produce."
The plans also include alterations to the beer gardens, creating two decked seating areas, one by the existing building and a second by the riverside, so guests can enjoy dining al fresco.
Marcus said The Eskdale will also host a number of special events during the year, including a Spring Food Festival, Summer Beer Festival and Autumn Food Festival.
Marcus said: "We want to re-imagine the area and make Castleton a food destination, it's our intention to have a Michelin star within two years."