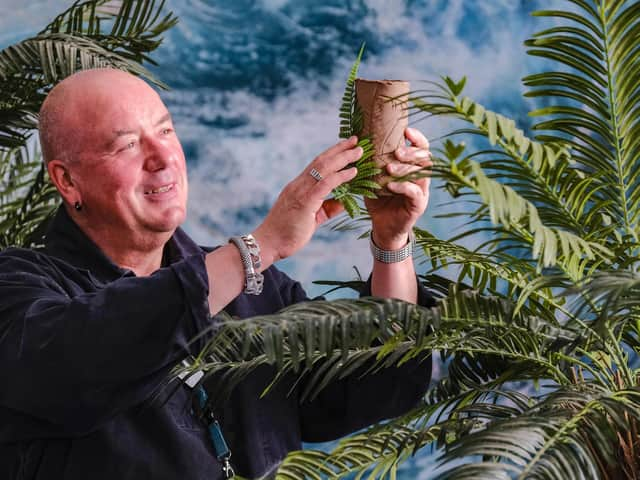 Plantmania at Scarborough museum
.Build a Bird at Scarborough Art Gallery: Let your imagination take flight! Make and decorate your own paper bird inspired by our collections and local wildlife. 10am to 1pm and 2pm to 4pm on Wednesday June 2
Plant Mania at the Rotunda Museum: Explore our fabulous collection of plant fossils then make your own clay plant pot for displaying at home. 10am to 1pm and 2pm to 4pm on Thursday June 3.
Booking is essential for both Build a Bird and Plant Mania – 01723 374753 or email [email protected] or (for Plant Mania) 01723 353665 or email [email protected] to book a 45-minute slot for a bubble of up to six people.
Scarborough Museums Trust Learning Manager Christine Rostron said: "These are our first family workshops at our venues for many months, so it's going to be very special both for our local families and our staff. We can't wait to welcome back children and families to our venues so that they can have fun crafting and making memories together."
Children under 18 get free entry into all SMT venues; for activities, children under 14 must be accompanied by an adult, who must hold a £3 Annual Pass to gain free entry.
Scarborough Art Gallery has been awarded the VisitEngland 'We're Good to Go' industry standard mark, signifying that it adheres to government and public health guidance with regard to Covid-19. The Build a Bird workshops are on the ground floor of the art gallery, which is fully wheelchair-accessible.
Both venues are open Tuesdays to Sundays from 10am to 5pm, plus Bank Holidays.