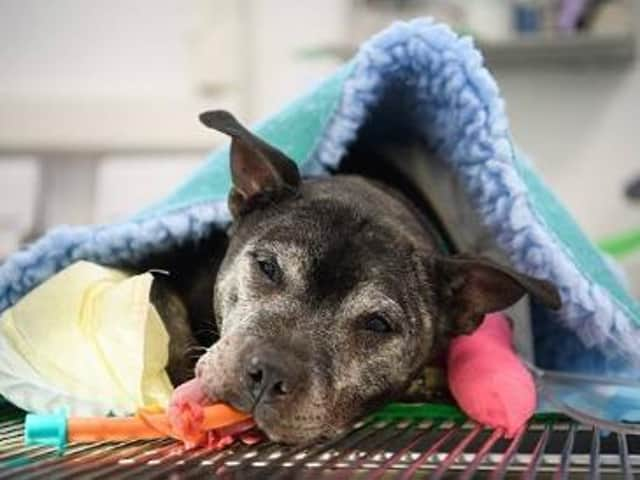 These five foods could poison your dog this Easter. (GettyImages)
ProDog Raw has compiled a list of the five worst foods to feed your dog this Easter, after increasing reports of food poisoning and growing concern from vets across the country in the run up to the holiday.
The list of the five foods you should avoid feeding your dog:
Easter Eggs - Chocolate in any dosage is an absolute no go for dogs of all sizes but as a rule of thumb, 70g or more is a risk for smaller dogs, while 400g can be dangerous to larger dogs such as Golden Retrievers. Avoid dark chocolate in particular as this can increase the risk of poisoning.
Hot Cross Buns - Those hot cross buns are best left for the birds! Even in smaller doses, raisins and sultanas can be potentially toxic to our four legged friends, causing a range of health issues including kidney failure. Steer clear of hot cross buns and good old raisin sauce when giving your dogs their own Easter treats.
Cooked meat bones - Unsure what to do with your Easter lamb leftovers? One thing is for certain, do not give the bones to your pup. Cooked bones of any kind can not only cause damage to your dogs mouth but can also result in further digestive issues. Stick to raw bones if you want to give your dog a tasty Easter gift.
Garlic - While this pungent herb can offer a range of health benefits - it has both antibiotic and prebiotic properties - make sure to check with your dog's vet before adding it to your dogs Easter roast! Stick to a quarter of a clove for small dogs and one clove for large dogs to avoid a build-up of any nasty components or avoid altogether to be 100% safe.
Marzipan - If you're a fan of a classic Easter simnel cake then make sure to invest in a sturdy cake tin. Not only is this festive treat full of currants, raisins and sultanas, but the excessive sugar in the Marzipan topping could result in vomiting and diarrhoea if eaten in excess.
If you suspect your dog may have food poisoning, tell-tale signs include vomiting, diarrhoea, reduced appetite, fatigue, dehydration and, in some cases neurological signs such as lack of coordination and tremors.
Heidi Maskelyne, founder of ProDog Raw said: "With lockdown restrictions easing just in time for Easter, no doubt friends and relatives will be making the most of the spring festivities and get together to enjoy an Easter feast.
"While we can't wait to enjoy Easter with our four-legged friends, it's important for both new and experienced dog owners to remain vigilant about what they feed their pets.
"The obvious things like Easter Eggs and other chocolate will be top of people's minds as foods to avoid, but the truth is that lots of things currently deemed safe for dogs to eat can also cause them problems including digestion issues, trigger allergies, and even cancers.
"Dog nutrition should be at the top of all owners' minds all year round."