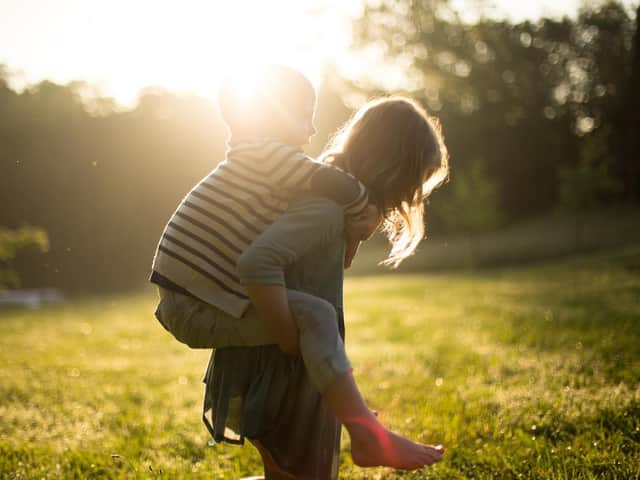 FInd out if you go have got what it takes
It emphasises what a wonderful job hundreds of foster carers are doing for children across the East Riding.
Foster Care Fortnight runs from now until May 24, and would normally be a time for East Riding of Yorkshire Council to organise drop-in sessions and information events for anybody interested in fostering.
The current lockdown means it is not possible to spread the word about the way foster carers can transform young lives in the usual way, but the need to recruit more foster carers remains as vital as ever,
At present, there are 342 children looked after in the East Riding, the majority of whom are living with foster carers, and to reflect this, they have been completing activities based around that number.
Among the suggested challenges were 342 star jumps, 342 bounces on a trampoline, 342 football keep-ups, 342 skips or creating crafts and pictures featuring the number 342 – and the results have been used as part of a campaign on social media in the East Riding.
Suzanna Hills, the council's fostering team manager, said: "All around the East Riding, our fantastic foster carers are doing an incredible job.
"This fortnight is our chance to say a big thank you to them for everything they do, but also to try to find more people who can perform this vital and rewarding role.
"Foster carers don't need formal qualifications, to own their own home or have children of their own. They do need a spare room and the commitment to meet the needs of a child who needs help, care and support at a difficult time in their life."
Foster Care Fortnight is an annual national campaign organised by The Fostering Network to raise the profile of fostering and to show how it can transforms lives.
Anyone interested in finding out more can contact [email protected]k or call (01482) 396673. For updates and news, follow East Riding Fostering on Facebook.