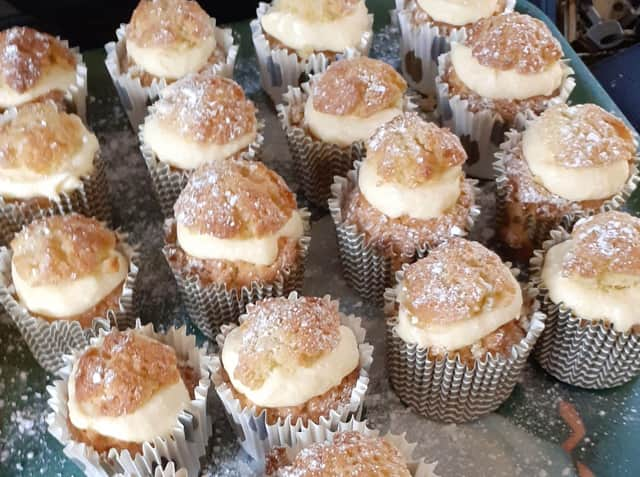 Charlie's fairy cakes
The East Whitby Academy student featured in the Whitby Gazette last week after raising over £100 for the NHS by auctioning a baby pigeon and doing odd jobs.
Mum, Lyndsay Mann, said Charlie wanted to prove he'd done what he said he'd do: "He's been leaving parcels at his grandma's every time the carers are due, and he's left a parcel for the Marie Curie nurse that will be doing a night shift tonight."
Each parcel is individually addressed for the recipient with a message of thanks for the hard work done during the Covid-19 outbreak.
Charlie's cakes packaged and ready to go
Charlie has also received some small donations which he has used to buy ingredients for the baking sessions mum Lyndsay said they: "have to keep having!"
Charlie pictured with the baby pigeon he donated to charity.