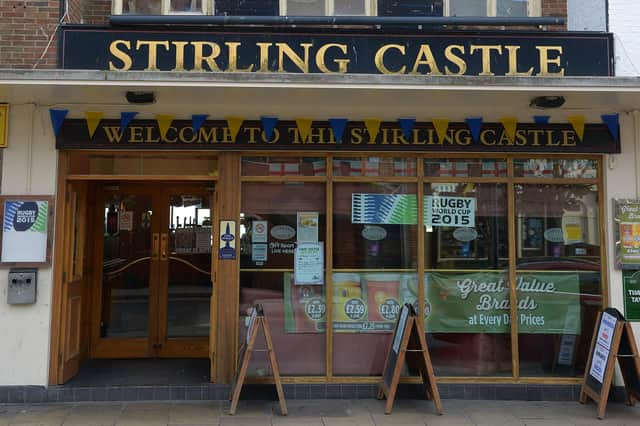 Stirling Castle on Queen Street is one of 21 businesses to receive the top five star food hygiene rating. Photo: National World
Food standards inspectors have awarded hygiene ratings of five to 147 East Riding businesses so far this year, including 21 in this area.
Food Standards Agency (FSA) inspections found those businesses were very good at handling their products, maintaining their premises and keeping goods safe. The businesses, ranging from restaurants, takeaways, cafes and pubs, got the highest rating on the FSA's grading of venues.
FSA ratings range from zero at the lowest to five at the highest. Businesses which score zero are required to make urgent improvements and can be shut down if inspectors find they pose a threat to public health.
Venues can only score five if they are found to have very good standards in three measures. Inspectors look at how hygienically food is handled, including how it is prepared, cooked, re-heated, cooled and stored.
FSA officers can also judge how confident they are that standards will be maintained into the future. Inspectors do not judge businesses on the quality of their food, customer service, culinary skills, presentation or comfort.
Businesses can display their rating in an obvious location, like their doors or windows, and customers can also ask staff what grading a venue received at its last inspection.
The firms in Bridlington with the top rating are: Archers @Tech Partnership East Riding College, Balanco's Bar and Grill, Promenade, Brid Bay Fisheries, North Marine Drive, Burlingtons, High Street, Central Cafe, Cliff Street, Danes Dyke Kiosk, Danes Dyke, Eastfield Garden Centre, Friendly Forester, Marton Gate, Harbour Delights, Harbour Road, Harbour Wraps, Harbour Road, Hen House, Flamborough Road, Hook and Parrot, Esplanade, Makis Leisure, South Cliff and Wilsthrope Caravan Site, Park Rose Cafe, Covert Lane (Carnaby), Promenade 65, Promenade, Queensgate Fisheries, Queensgate, Sands Refreshments, North Marine Promenade, Stirling Castle, Queen Street, Zorbas Greek Taverna, Marlborough Terrace, JCs Family Diner, Queen Street, Seaview Takeaway and Cafe, Queen Street.