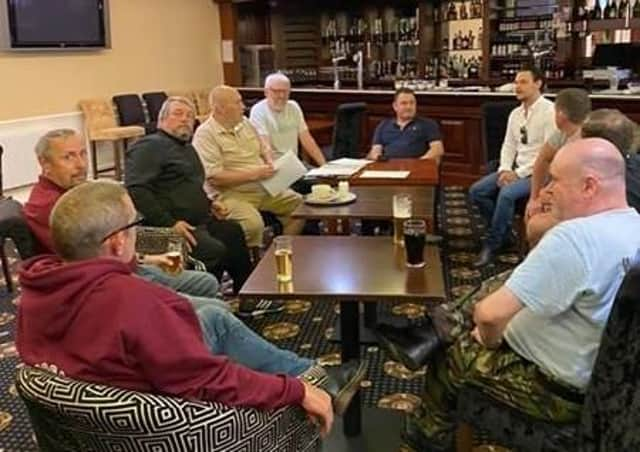 A very positive and productive meeting was held at The Revelstoke Hotel, with the Yorkshire Scooter Alliance and Bridlington Leisure Association to discuss the scooter weekend.
The gathering saw the Yorkshire Scooter Alliance (YSA) and Bridlington Leisure Association (BLA) set out plans for the event.
It agreed was that the weekend would be a partnership between the YSA, BLA, Bridlington Council, and the people of Bridlington.
Although a representative from the council was not in attendance the YSA has already opened up dialogue with the authority and the BLA will be keeping the police updated.
The Yorkshire Scooter Alliance said it is committed to Bridlington.
The BLA is putting a package together for all members wearing an official YSA wristband.
At the moment the package is worth well over £200 in offers and discounts.
All scooterists will be encouraged throughout the weekend to support local businesses, shops and bars that are signed up to this package.
Paul Birch-Garth at the YSA said: "All is positive and we will be working closely with the police and council to ensure all up-to-date social distancing rules and guidelines are in place and being adhered to.
"The official venues will be spread throughout the town and will include The Pavilion, The Lodge, the Hook and Parrot and the Revelstoke Hotel, where this year's Parts Fair and Custom Scooter Show will be held.
"Other interested venues can get on board via the BLA or by contacting [email protected] It was agreed that where possible the venues providing musical entertainment would stagger starting times so scooterists could maximise their experience.
"The BLA is providing the raffle prizes and scooter trophies, and in celebration of the partnership the YSA official rally patch this year will have at its centre The Bridlington coat of arms.
"The YSA is committed to holding the rally in Bridlington every year and it was decided at the meeting to hold it, starting from next year, on the last weekend of October."