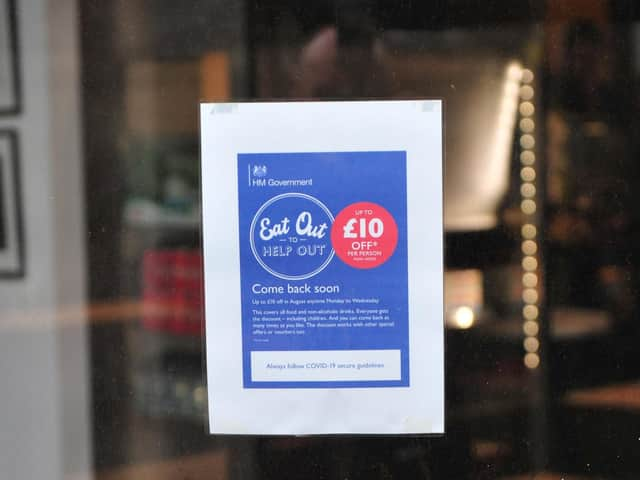 Eat Out to Help Out scheme was adopted across Scarborough and Whitby
The government has released a breakdown of the figures for each parliamentary constituency for the scheme, which allowed diners to get up to £10 off a meal at participating restaurants three days a week.
The figures, which cover the period up to August 27, show that 269,000 discounts were claimed in Scarborough and Whitby at a value of £1,423,000.
The average discount claimed in the constituency was £5.29 with 213 businesses signing up.
The true figure for the area is likely to be much higher as large chains with more than 25 outlets across the country are not included in the regional figures.
Scarborough's figures also do not include Filey, which is part of the Thirsk and Malton parliamentary constituency.
In Thirsk, Malton and Filey 186,000 discounts valued at £1,108,000 were claimed during the scheme, with an average saving of £5.96.
The scheme, which was designed to give the restaurant trade a boost and get diners to support businesses, came to an end on Monday, though some chains have announced that they will continue to offer the discounts themselves.