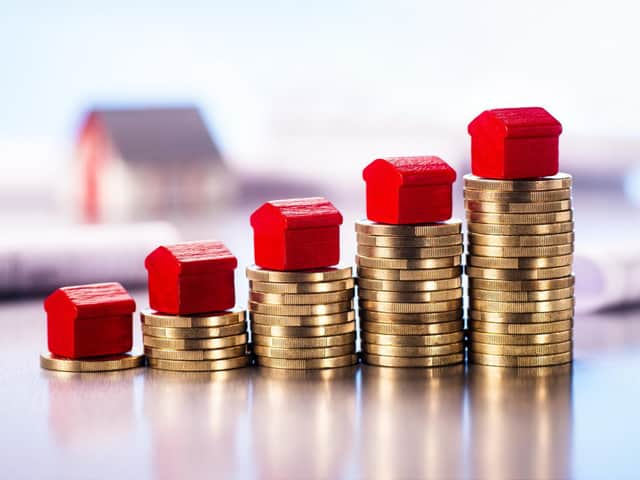 House price predictions look positive for Yorkshire
JLL has revealed its property market predictions. It believes that UK house prices will dip towards the end of 2021 in the face of a number of headwinds, before growing strongly again from 2022 onwards.
JLL's latest report, "Home is… for everything", says prices will continue their current strong growth until the Stamp Duty holiday ends. It adds that values will then begin to slip, finishing 2021 at -1.5 per cent because of headwinds such as rising unemployment, lost GDP growth and a fall in housing affordability. However, JLL says the housing market will recover quickly and steadily from 2022 as a Covid-19 vaccine is expected to be widely in circulation by then.
JLL's Yorkshire predictions suggest that house prices here could fall by two per cent next year before bouncing back in 2023 with two per cent growth, followed by a 4.5 per cent increase in 2023, another 4.5 per cent growth in 2024 and a 3.5 per cent rise in 2025.
It has a separate set of Leeds- specific figures, which predict that residential property values in the city will outperform the regional average over the next five years. Analysts foresee a 1.5 per cent drop next year, a 2.5 per cent rise in 2022, four per cent growth in 2023, a 4.5 per cent rise in 2024 and a four per cent increase in 2025. Their rental market forecast for Leeds shows a 0.1 per cent fall in rents in 2021
JLL researchers add that, while the global economy is expected to rebound in 2021, as widely available medical advancements make it possible for social distancing to fully relax by the second half of the year, housing transactions are expected to remain below the pre-Covid anticipated level of 1.25 million. In total, it is forecast that there will be 700,000 fewer transactions between 2020 and 2022 than pre-pandemic predictions anticipated.
The report says the market is likely to be dominated by first-time buyers using Help to Buy and equity-rich families looking for additional space. Nick Whitten, JLL head of UK Living Research, says: "The global pandemic has left the housing market facing some headwinds in the short term, which will put some downward pressure on house prices. However, it is also accelerating a new trend in which our homes are becoming the centre of our lives once again. We may be changing the way we work and the way we play, but the one certainty remain. We need places to live and this is something that is going to have a huge effect on the market as buyers and renters alike change their living requirements."
He adds that UK rental values are expected to fall by one per cent in 2021 with the removal of the initial furlough scheme having a disproportionate effect on lower-middle income, customer-facing workers, with many in private rental accommodation.
However, by 2025 rents look set to increase by 10 per cent due to population changes, such as shrinking family size, longer life expectancy and demand for flexible, urban living space.
JLL's predictions for the rental market in Leeds show a one per cent fall in rents next year followed by a 2.5 per cent rise in 2022, three per cent growth in 2023 and 2024 and a 2.5 per cent rise in 2025. It adds that private housing starts are expected to be well below the pre-Covid forecast of circa 200,000 starts per annum.
Support The Yorkshire Post and become a subscriber today. Your subscription will help us to continue to bring quality news to the people of Yorkshire. In return, you'll see fewer ads on site, get free access to our app and receive exclusive members-only offers. Click here to subscribe