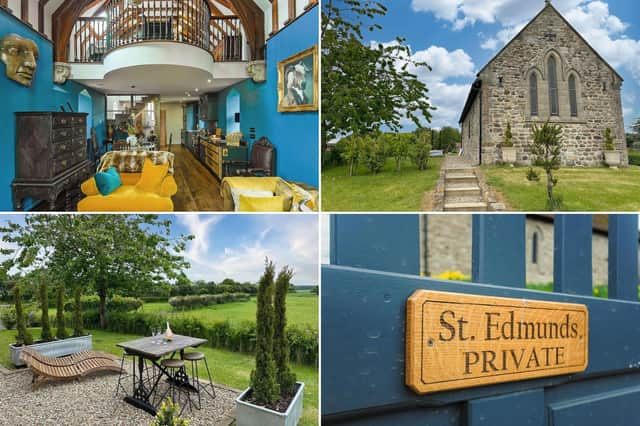 Look inside this stunning church conversion near Bridlington - on the market for £595,000
Master craftsman builders, Liebre Developments, applied their craft in 2021 to this stunning Church conversion integrating and repurposing many remaining original features combining them, using their creativity and skills, to create a truly unique, luxurious home from which to enjoy peace and tranquility yet still benefit from contemporary comforts and modern day living requirements
Published 5th Sep 2023, 12:45 GMT
Updated 5th Sep 2023, 12:45 GMT
If you watch George Clarke's "Amazing Spaces" and wish you had the talent to renovate and repurpose one of our country's many deserted buildings; then, don't worry, this property is already done for you in a sympathetic, tasteful and imaginative manner. .
The conversion is a feast for the eyes, with a cornucopia of added, locally sourced feature artwork furnishings and accessories which complement the original features.
It retains the Church's history with lots of clever repurposing and skilful craftsman building and design.
The stunning conversion can be your true "escape to the coast and country" retreat in East Yorkshire's pretty coastal village of Fraisthorpe.
Located 4 miles south of Bridlington, close to a pretty beach, the energy efficient - EPC B rated - luxury, 2 bedroom, property comes fully furnished in a 'turn-key, 'ready-to-move-into condition.The property is currrently on the market with Link Agency at a price of £595,000.