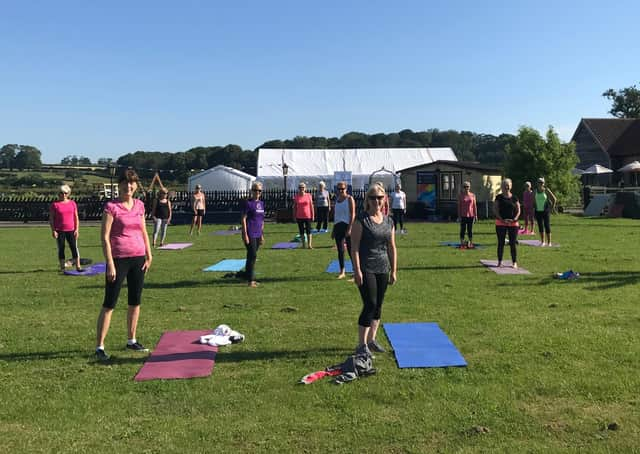 The pop-up pilates event at the Cedarbarn Farm Shop and Cafe raised £810 for Saint Catherine's.
A pop-up pilates event near Pickering has raised more than £800 for patient care at Saint Catherine's.
Wendy Harding organised two outdoor pilates classes at Cedarbarn Farm Shop and Cafe, which offered the venue for free.
Wendy said: "What a great weekend we had. We had 35 ladies and one brave gentleman joining me on the field near the miniature railway at Cedarbarn and it was wonderful. The weather was great and we had a couple of amazing classes.
"It was so good to see faces as I hadn't done any live classes since lockdown in March. We were delighted to raise £810."
Visit tinyurl.com/yyc99ptr to find out how you can support Saint Catherine's.