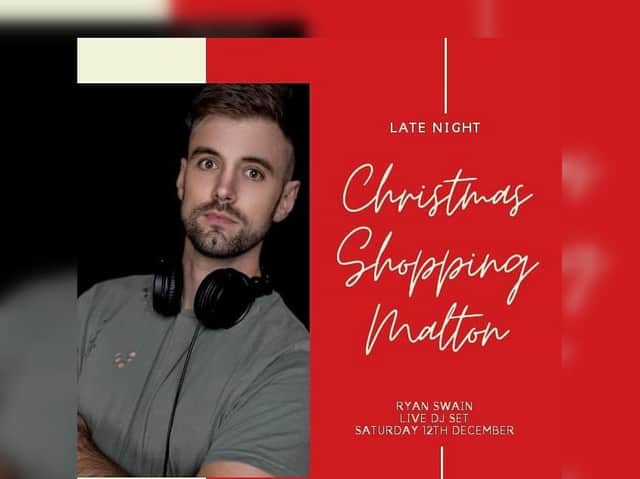 Ryan Swain will be in Malton's Market Square on Saturday December 12 from 6.30pm
Malton's late night Christmas shopping evening has been organised by local shopkeepers and Ryan is donating and volunteering his time for free.
He will playe a Christmas-themed DJ set to get shoppers in the festive mood and also support all the local independent businesses which have been hit during the pandemic.
It will be Ryan Swain's last performance of 2020 and there's no greater way to end the year by helping others and setting an uplifting and positive tone to others.
He will be in the Market Square from 6.30pm.