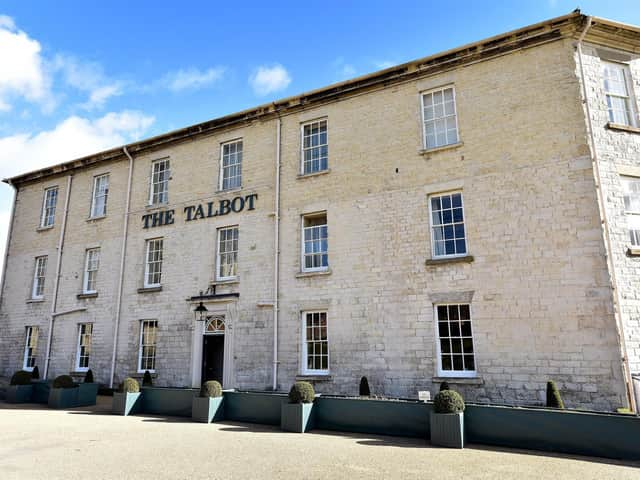 The Talbot in Malton has been named as one of the best employers in the country.
It has just jumped from 44 to 21 in the Best Companies top one hundred list.
Kevin Charity, Chief Executive Officer of the group, which now operates eighteen hotels and coaching inns in market towns across the country said he was "chuffed to bits" especially as the survey was based on what employees thought.
"Being placed number 21 now is amazing and demonstrates that we're punching well above our weight," he said.
The Talbot is a 26-bedroom, 17th Century coaching inn on the edge of the North York Moors with stunning summer gardens and often hosts weddings and events.
"We've become a very people-focused business over the past four years, just constantly maintaining that culture, keeping on improving and looking at what we can do better and how we as a management team can serve our people – that's been the key.
"Anyone joining the company had a golden opportunity for advancement through its Inspire Leadership Programme," said Mr Charity. "Which encouraged team members to rise to the next stage by gaining hospitality industry qualifications."
The Talbot was said to be constructed in the 1600s as a hunting lodge, but it wasn't until 1740 that it became an inn.
"We also have our Chefs Academy which again encourages all those in the kitchen teams to advance through seeking further qualifications and organises visits to market gardens, farms and our other quality food sources," Mr Charity said.
"The group highly valued its enthusiastic team members and its additional comprehensive programme of staff benefits was a token of its on-going appreciation."