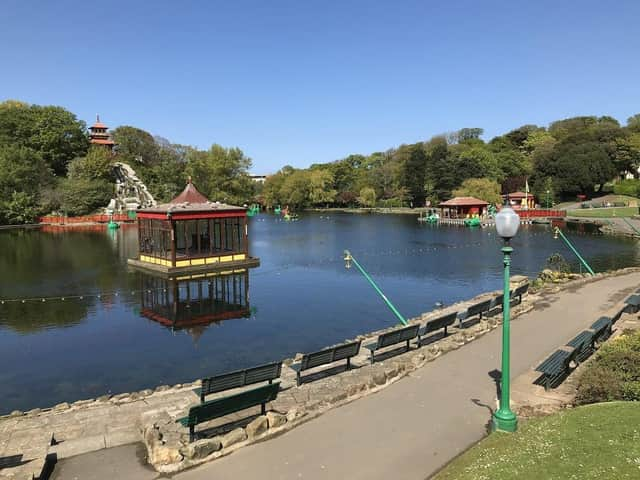 Peasholm Park will brighten hearts after the gloomiest of times.
It's that time of year when the urge to 'Spring' into action puts a spring in your step… as the days get longer and lighter, with blooms blossoming in Peasholm Park and the sun shining on Scarborough's beautiful beaches, making each day a little brighter, after the gloomiest of times.
It's coming up to a year since the first UK lockdown and what we thought would be a few months of tourism turmoil ahead, suddenly escalated into a balancing act for many, many months of necessary pandemic restrictions and bolstering businesses to attempt to weather the worldwide storm.
Prime Minister Boris Johnson's recent announcement, outlining the plans for England's roadmap out of lockdown has been a real positive for a significant section, with immediate increased bookings throughout a wide range of hospitality venues and a longed-for light at the end of the tunnel imminent.
James Mason, chief executive of Welcome to Yorkshire.
However, this is not the case for all, and there is still much to consider especially after a particularly turbulent year.
Many businesses, may struggle to find a way through the latest restrictions, if they cannot open for weeks/months to come without further financial support forthcoming.
Whilst Welcome to Yorkshire acknowledge that there are merits in the latest announcements, including the specific dates set forward allowing businesses to reopen and a no tier system allowing for continued consistency of rules across the country, we also acknowledge that much-needed Government guidance is required, as well as crucial economic support for many organisations.
Working closely with the county's amazing attractions, brilliant businesses and local authorities to enable the tourism sector to reopen, recover and rebuild as safely and as successfully as possible is an absolute continued priority for the team at Welcome to Yorkshire going forward.
Scarborough's hospitality venues with outdoor facilities will hopefully be able to engage with the first stage in the roadmap's 'reopening', with group meetings outside possible in the near future and those that can, being able to serve food and drink outdoors.
A plan of action for the weeks following will be a bonus as many more venues and locations will come to life and benefit from the lifting of lockdown restrictions.
For inspirational information and go-to guidance on the recovery route ahead, Welcome to Yorkshire will be hosting its annual Y conference Y21, virtually, on Tuesday 30 and Wednesday 31 March, hosted by two Yorkshire legends – TV's Dr Amir Khan and Paralympian Hannah Cockroft MBE DL.
People can register via this tinyurl.com/3sxa949z link.
There is light at the end of the tourism tunnel and Welcome to Yorkshire continues its journey with the rest of the county to reopen, recover and rebuild… after what has been a rocky road and will continue to inevitably be a challenging time ahead.