School uniforms in Leeds: where to stock up on your school uniform essentials online
The best online school uniform options online in Leeds, to ensure you have everything you need for your child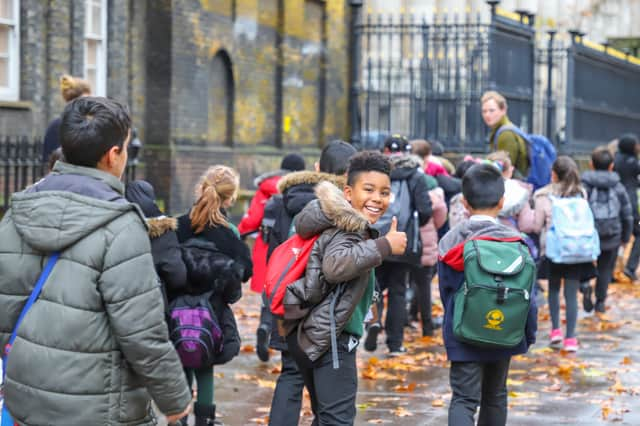 Where to stock up on your school uniform essentials online
Within England, children will be returning to school en masse on March 8 2021. Odds are your little scholar may not still fit their uniform.
It is a truth universally acknowledged by all parents that children grow out of their school uniforms almost as soon as they get them. And with the current restrictions on school attendance about to come to an end, the odds are high that your child doesn't fit the clothes they were wearing to school in December 2020 - or, indeed, they may not be seasonally appropriate.
Thankfully, the days of uniforms being difficult to procure, or prohibitively expensive, are behind us, as they are now readily available from many high street sources - and, while the shops are still shut - online. Give that non-essential shops are going to be closed until at least April 12, online shopping is your best recourse for stocking up.
Here's where to find the essentials for your child's uniforms, both with durable wear and at a reasonable price.
Best for: durable, long-lasting clothing if you want uniform pieces to last for multiple wearers
The Marks and Spencer range is a touch more expensive than other high street brands, but they justify this by claiming the pieces are designed to last longer and - hallelujah - stay cleaner thanks to repellent finishes and crease-resistant fabrics. The prices are still very reasonable, but the pieces are clearly built to last (good if you have multiple children and uniform pieces end up being hand-me-downs).
Their non-iron shirts (£8-14) have a well justified reputation as excellent school shirts - slim-fit, for discerning teenagers, and destined to save you hours on ironing, as - miraculously - they don't wrinkle.
Shop the full Marks and Spencer school uniform range here.
Best for: seriously cheap clothing
Matalan takes pride in it's low prices, and given they have an entire section comprised of items less than £5, it's entirely reasonable of them.
We particularly like their two-packs, where you can long-sleeve school shirts for both boys and girls from (£4.50-£7.50) - these are surprisingly comfortable, easy to wash and iron.
Additionally, their zip-up gingham dresses (£6-7, available in a range of colours for 3 years to 14) are the epitome of easy wearing.
Shop the Matalan range here.
Best for: households where uniform items go missing all the time
Is your child prone to leaving school uniform pieces at school (as is ours)? Tu Clothing will likely be your port of call then, as they provide cheap clothing options that are still built to last, but will be forgiving for a household that knows the pain of having to replace yet another jumper.
Their shoes are a particularly useful offering - they're scruff-resistant and much cheaper than most other school shoes on the market (starting from £28). We like the website's 'school uniform checklist' - ideal for those of us who have too much to organise and need a hand keeping on top of things.
Shop the full Tu Clothing range here.