Life on Tapp: ​How quickly we forget those lessons we promised to learn
​It's now three years since we were all attempting to get used to being forced to stay indoors, while many of us also juggled the madness of home schooling along with keeping fit with Joe Wicks.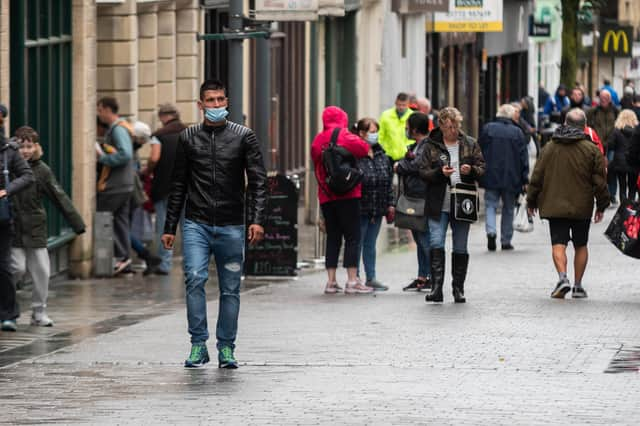 Blaise Tapp writes: ​I am still jumpy at the mere mention of the words 'online and learning' but the frustrations of those seemingly endless, tedious days are steadily becoming a distant memory, one that no longer dominates every single discussion with everybody we know.
Back then the pandemic dominated everything and rightly so, and while it will be a long time yet before inquiries and official reports reveal how much the unprecedented restrictions impacted the mental health of the nation, there can be no doubt most of us have moved on with our lives.
The face masks most of us thought were here to stay, have been consigned to bottom drawers or those cupboards under the sink along with unopened clothes recycling bags and discarded Comic Relief red noses.
It wasn't that long ago since many of us, me included, thought we would be wearing them for years to come, but these days, it's difficult not to do a double take on the increasingly rare occasion you see somebody wearing them in public.
The fact that some still feel the need to cover their faces when they leave their homes should serve as a reminder that not everybody now feels safe, which is understandable when you consider how many people are still catching Covid.
There are some who think latter day mask wearers need to have a word with themselves and get on with it like the rest of us have.
Sadly, that view is further evidence that we have slipped back into old, bad habits and have forgotten the lessons of the pandemic, among which was being kind to each other.
There was a hope the wartime spirit of 2020 would stick around for much longer than it did, but we've all taken to ignoring strangers again.
While it's reassuring to see city and town centres heaving again, it's a shame that the every man and woman for themselves mentality is being demonstrated by so many of us.
It begs the question why we are not nearly enough grateful for the very many freedoms that we now have again.