Life on Tapp: Shame on a nation which does not care for its elderly
​In a country which seems to endure its fair share of national scandals, there's one outrage that arguably stands head and shoulders above the rest – the shameful way we treat our elderly.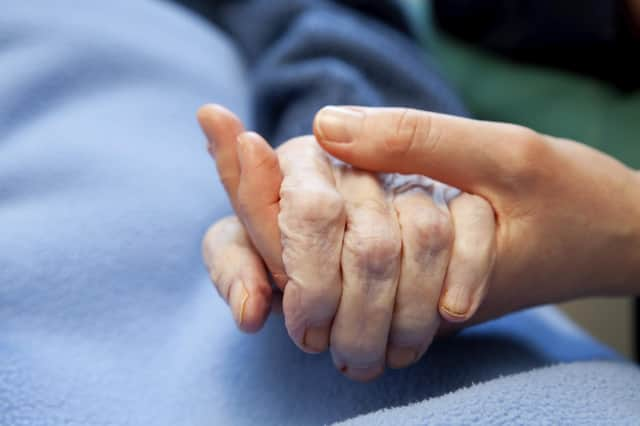 Blaise Tapp writes: We've long known that many old people are treated appallingly in their twilight years but a new report from the charity Age UK has revealed how thousands are dying every month before they receive the care and support that they so desperately need.
The charity found that 28,890 older people died in 2020-21 without receiving the care and support they were waiting for — which is roughly 80 every day or more than 500 a week.
Approximately three in 10 of those in England who have requested a social care assessment wait at least six months.
These are shocking statistics, something that should really be provoking much more of national debate than it has. These aren't just numbers, they are people's parents, grandparents, uncles and aunts or neighbours – all of whom have fallen victim to the appalling state of social care in this country.
Despite needless deaths and grim warnings from experts, the problem of an acute lack of care provision for some of our most vulnerable citizens hasn't been fixed. There have been bold promises by political leaders – usually when it is close to election time – but due to U-turns and empty pledges, we seem no nearer to a solution that would not only support our growing older population but their loved ones who have to step in and fill the care gap.
This is a crisis that should concern all of us – even those who are in the first flush of youth and whose only thoughts for the future relate to what they will be wearing for the next big night out at the weekend. But everybody should care about this because if a country can't adequately care for the very people who have put a lifetime's shift in, then what hope is there for the rest of us?
This is a subject I first took an interest in aged 16, when I got my first job, in a local care home – thanks to my long suffering mother who, sick of me making the house look messy, rang the matron and convinced her to take me on.
During my three years working there part time, while studying at college, I developed a lifelong respect for those from whom we really can learn a lot from, if we choose to listen. It was there I met a couple who were married for more than 70 years and I learned that the secret to such a long lasting union was probably the fact that both were deaf as a post. I lost count of the number of times that I retrieved stray false teeth from the strangest of places or had to intervene in squabbles over whether the assembled residents would be watching Kilroy or Richard and Judy on the communal telly.
It's a job that I have the fondest of memories of but I have often wondered whether it was entirely appropriate for the teenage me to have been responsible for the personal care of people's beloved relatives. The answer is probably no, although at least they had care as we are currently short of more than 150,000 care workers in the UK – a situation that has been previously been described as perilous.
While some will point to the fact that Brexit has seen many such workers return home, the problem stems from the fact that people earn more working in supermarkets – it has always been the case.
Caring is an essential act, one that should be properly rewarded and if it was, more people would want to do it as it really is a worthwhile role. The sooner that we really start looking after our elderly, the better.