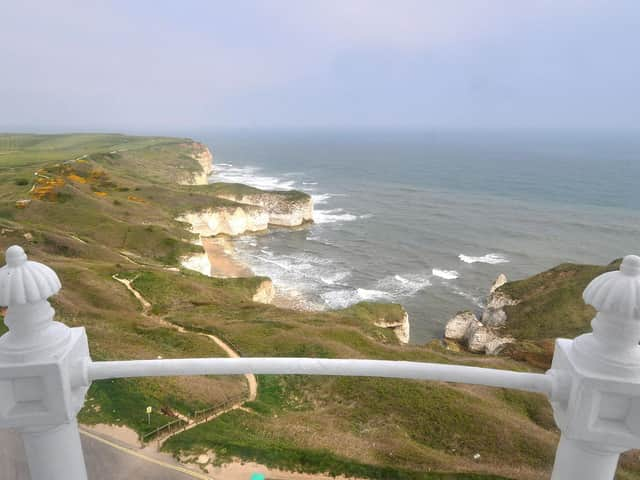 An adult and a child were recued off the coast of Flamborough. Scene-setter of Flamborough here from the lighthouse.
Flamborough RNLI were called out at 12.05pm to help the pair around a mile and a half off South Landing.
They were taken aboard the lifeboat and returned to shore at 12.25pm.
Flamborough RNLI were also called out at 4.46pm yesterday to help a small fishing boat which had broken down off Flamborough Head.
The boat, which had three people on board, was towed to a temporary mooring at Bridlington Harbour.