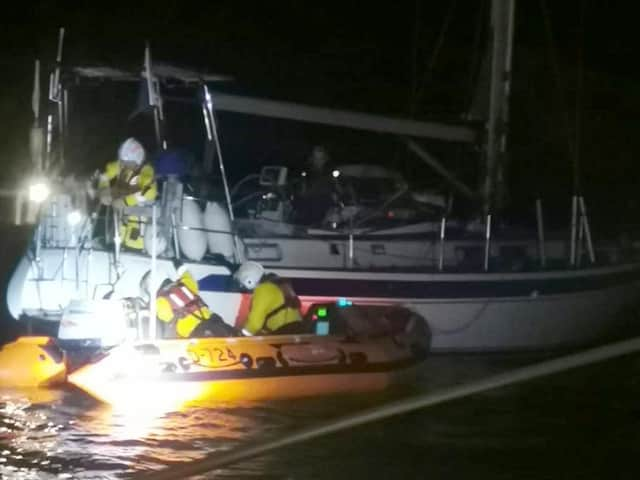 Scarborough lifeboat crew in action
The first team was called out at 10.30am on Sunday night, followed by a second team at 12.40am.
In the dark, with no moonlight, the yacht - sailing from Inverness to Lowestoft - had sailed into the lines and become stuck.
A lifeboat crew member boarded the craft and managed to cut one of the pot lines loose, releasing the propeller.
But a second line was trapped under the hull and jamming the rudder.
The lifeboat escorted the yacht close to shore while summoning the inshore lifeboat, whose crew were able to reach low enough to cut the second line and free the yacht.