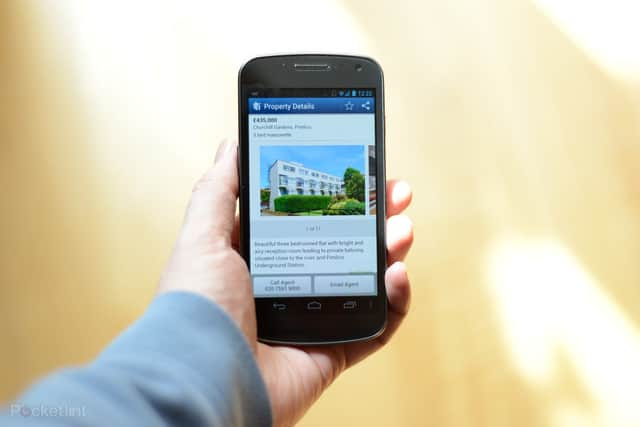 New research reveals more than 6.5 million people are 'dream searching' for their perfect property every day but only one third are in the position to buy.
1.3 million or one in five dream searchers would even call themselves a property addict.
As a nation that is constantly searching for perfection, one third of people admitted more than 50% of the properties they search for are out of budget.
The majority (61% or 4,049,277) do it because they enjoy searching for their dream property. One third (2,190,592) do it because it inspires them to work harder and save money whilst a further 30% are envious of what other people own (1,991,447).
The Strata Homes report: Dream Searching and Property Addicts, coins the term 'dream searchers' as someone who recreationally searches for out of budget properties and those who search when not in the market to move.
Even those who aren't in the financial position or have no intention of moving in the next 12 months can't help but get in on the action (44%).
Interestingly, 2,854,408 are currently saving but not in the position to purchase, making up 43% of the dream search population. Of this group, 22% want to purchase in the next 12 months whilst 21% believe it will take them longer than a year to reach their financial goal.
More than 50% of people 'dream search' at least once a week and when online, almost 70% of people spend up to 30 minutes at a time browsing property pages and apps whilst a further 27% spend between 30 minutes and an hour.
Those aged 55+ are most likely to spend up to 30 minutes per sitting whilst more than one in ten 25-54 year olds spend between 45 and 60 minutes.
People aged 45-54 are guiltier than most, spending between 30 minutes and two hours each time, closely followed by 35-44 year olds
For convenient searching, one in five people have more than two property apps on their main device, with Rightmove and Zoopla coming out on top, closely followed by Purple Bricks and Property Pal.
The research also reveals that more than half of people consider house hunting a hobby. This percentage rises to more than 60% for both the 16-24 (66%) & 25-34 (63%) age group.
Interestingly, men are closely tailing women with more than half suggesting they partake in dream searching on a regular basis and 42% of those go as far as to class it as a hobby. Women on the other hand are leading the trend with 66% investing time in their property addiction and 57% say it's a hobby.