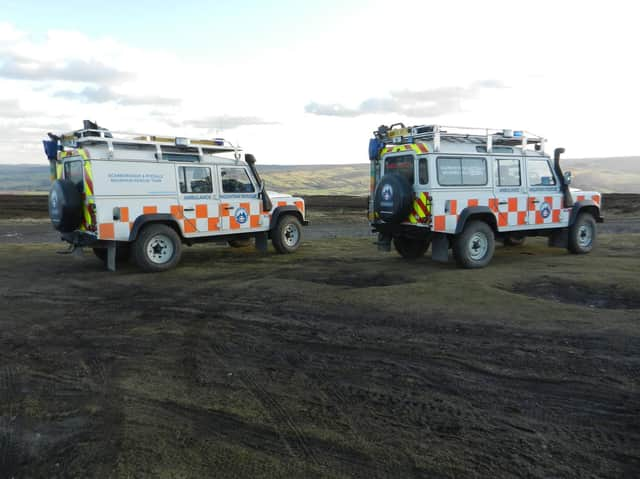 Rescue teams were called to three incidents over the weekend. Stock image.
The busy weekend began when a team member walking in Dalby Forest came across a member of the public with significant facial injuries after falling from a mountain bike on Friday, May 29.
Additional rescuers were called to Adderstone Field at about midday where the injured biker was helped into an ambulance and taken to hospital.
Rescuers were called by the ambulance service on Saturday, May 30 at about 11am to a mountain biker who had fallen in the Hawdale Rigg area.
The biker had injured their arm and may have lost consciousness. The rescue team helped move the biker to Givendale Head where they were taken to hospital by ambulance.
A second rescue team had to be deployed when another call came in at the same time on Saturday morning.
Rescuers were called by Yorkshire Ambulance Service at about 11.20am to a person who had injuried their ankle close to the base of the Mallyan Spout waterfall.
Team members helped move the patient from the valley bottom to an ambulance where they were then taken to hospital.