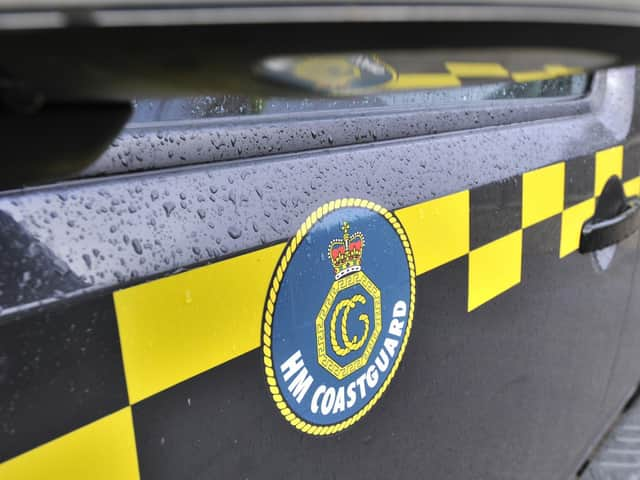 l
A Bridlington Coastguard team was carrying out a safety patrol when it was alerted by Humber Coastguard at 12.43pm.
They found all three stranded at Horse Hole and waded out to them with life jackets.
The team helped two of the three wade through the water back to shore and the third, who had become anxious, was pulled to safety on tethered ropes.
All three were checked over by paramedics.
Bridlington Coastguard said: "Coastguard rescue officers are trained in water rescue techniques, allowing them to enter the water to effect rescues as necessary.
"Always check the tide times when visiting the coast and ensure you have enough time to leave the area when exploring the rocks."