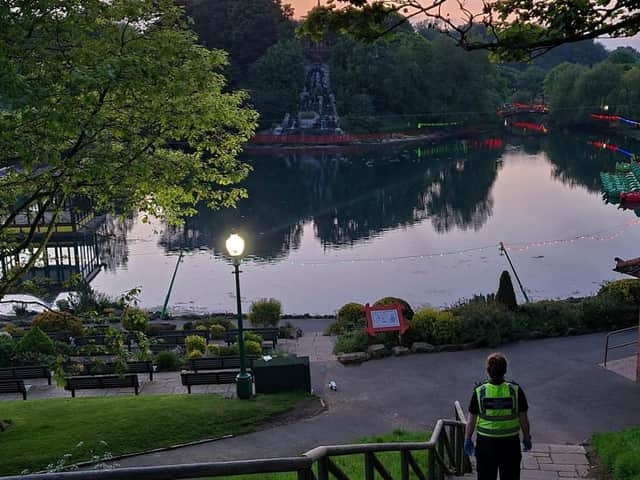 Police have been patrolling Peasholm Park.
Officers say they have had to disperse groups of young people from the area and picked up a lot of rubbish that was left behind, including broken glass.
A police spokesperson said: "Our lovely outdoor spaces should be enjoyed by everyone so please be respectful of other people and please put your rubbish in the bins or take it home."
Instances of antisocial behaviour can be reported to police on 101.