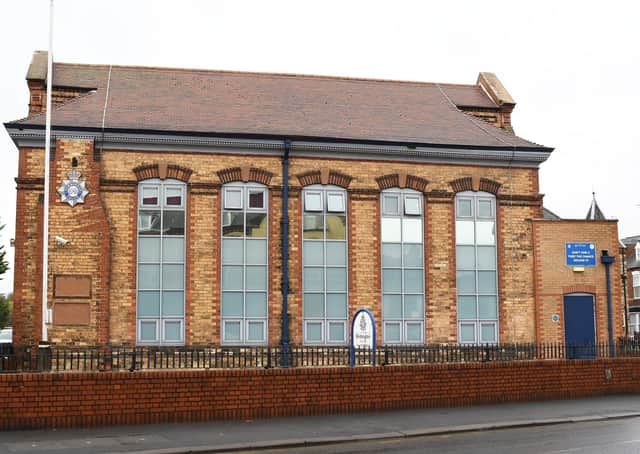 Bridlington Police Station.
County lines is a term used for organised illegal drug-dealing networks.
Vulnerable children and adults are recruited as runners to transport drugs and cash across the country, so that the criminals behind it can remain detached and less likely to be detected.
The town's officers have issued some tips to spot any indication that a family member may have become involved with these gangs.
○ A person's unwillingness to explain their whereabouts.
○ Acquiring clothes, accessories or mobile phones which they seem to be unable to account for.
○ Receiving excessive texts or phone calls during all hours of the day.
○ A significant decline in school results or performance, or frequently going missing from school, home or care.
○ Being associated with, or interested in, gang culture.
A police spokesman said: "Criminals active in our area are not always local. Some people manage their criminal activity from a distance of hundreds of miles.
"A type of criminal drug dealing activity, known as 'county lines', causes untold misery to the people it involves and places a huge demand on the police across the country.
"The 'county line' is basically a phone line that provides a link between local drug users and organised crime gangs from cities as far afield as Liverpool and London.
"We want to hear from anyone who suspects drug dealing activity in their communities.
"We rely on the community working with us and need their help to tell us about suspicious or unusual activity.
"Keep an eye out on what's happening in your area – call us on 101 and report anything suspicious, especially if you see an unusual amount of visitors at an address or unknown people attending a vulnerable person's home.
"Have you noticed a change in your children's behaviour and activities?
"If you notice your children coming home with cash, gifts and clothing that cannot be explained please call us, we want to protect vulnerable children and target those looking to exploit them."
Go to bit.ly/2DIFbXV to find out more information about county lines.