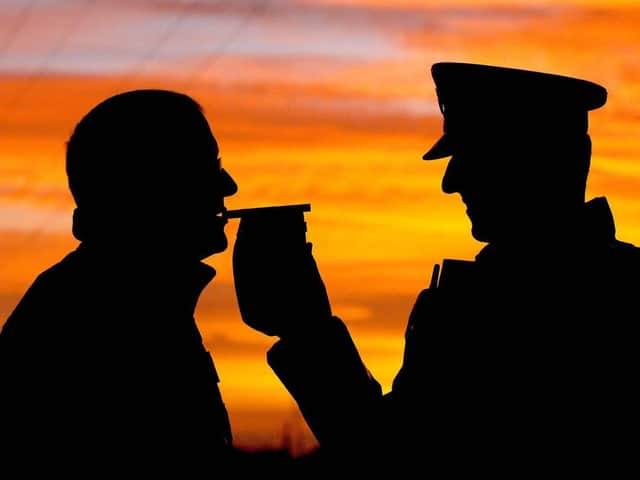 Numbers of people caught drink driving have soared following the re-opening of beer gardens earlier this month, North Yorkshire Police has said
The force said it had seen a 75 per cent rise in numbers of drivers pulled over for being over the limit after pubs, bars and restaurants re-opened for outdoor service on April 12.
Some 35 drink drivers have been arrested in the county since then, which is a huge rise when compared with the same period in 2019, when pubs were last fully open.
Of the arrests, 11 were in York, eight in Harrogate, six in Scarborough and six in Ryedale.
Police forces nationwide issued caution ahead of the partial re-opening of the hospitality sector this month, warning the public against driving after taking drugs and drinking alcohol, with North Yorkshire Police launching its 'Be A Hero, Stay At Zero' campaign.
Officers say they are disappointed and concerned that so many already have 'ignored' their advice.
Roads Policing Sergeant Andrew Morton said: "We've already encountered too many people who have ignored our warnings. Our message is simple – if you drink or drug drive, we will catch you.
"We have only just been allowed to start going to beer gardens again – don't ruin this for yourself by losing your licence, getting a criminal record and driving ban, paying a heavy fine or going to prison."
More than 20 of the 35 arrested since 12 April are due to appear in court shortly.
A further 17 drivers have been arrested on suspicion of drug driving offences – a slight reduction from the 20 arrested during the same period in 2020 and 19 arrested during the same period of 2019.
Sgt Morton added: "We will be continuing to urge people to think about how they will get home and to use public transport or a designated driver".