Heroin and crack cocaine dealer Jack Ellis jailed after selling drugs near Scarborough play area
A down-and-out drifter who was "trafficked" to Scarborough to deal heroin and crack cocaine has been jailed for 21 months.
Friday, 23rd April 2021, 9:40 am
Updated
Friday, 23rd April 2021, 9:42 am
Jack William Ellis, 20, was caught dealing near a children's play park next to Sainsbury's supermarket on Falsgrave Road.
He had been working under the direction of unscrupulous drug overlords who had sent him over from the Midlands under orders to peddle the deadly drugs, York Crown Court heard.
However, judge Sean Morris, the Recorder of York, said Ellis must go to jail to serve as a warning to others that exploitation by big-city suppliers running so-called 'County Lines' networks would not save them from prison.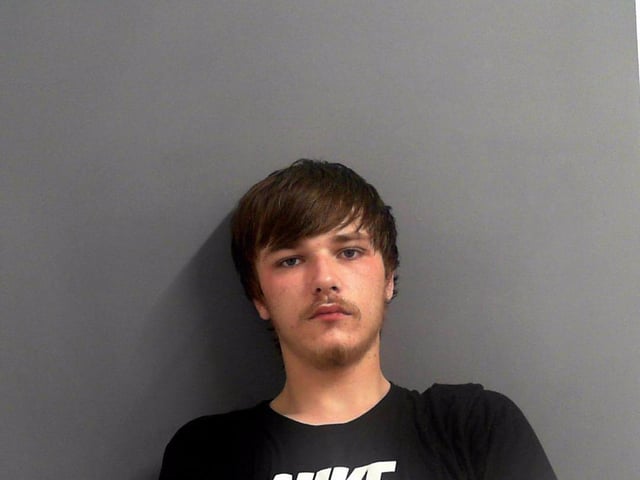 Jack William Ellis
Prosecutor Michael Bosomworth said it was a "classic County Lines" case where Ellis had been "used to sell drugs for others in the Scarborough area".
Ellis was originally due to be sentenced in November last year, but the case was adjourned for a potential Home Office investigation under the Modern Slavery Act.
However, Ellis refused to co-operate with police lines of enquiry into those who had sent him to the east coast and the investigation was dropped.
Mr Bosomworth said that Ellis, who had been living in Nottinghamshire, had been sent to Scarborough to sell to addicts.
On the day in question, a member of the public spotted him passing drugs to a woman near the children's play area.
A police officer, guided by CCTV operators, was dispatched to the area and saw Ellis pushing a mountain bike towards the town centre.
When Ellis clocked the officer, he threw the bike to the ground and ran off.
The officer gave chase, but Ellis was tackled to the ground by a member of the public on nearby Vernon Road.
Before his arrest, Ellis had discarded a carrier bag inside which were 14 wraps of crack cocaine and 10 wraps of heroin.
These were split into 144 individual "deals" worth £2,880.
Police also found £735 cash inside the bag and when the officer searched Ellis, he found four more wraps of both drugs inside his jacket, along with a further £78 in cash.
Ellis, originally from Stoke-on-Trent, finally appeared for sentence on Thursday after pleading guilty to two counts of possessing a Class A drug with intent to supply and possessing criminal cash.
The offences occurred in August last year.
He had previous convictions for 33 offences including shoplifting and cannabis possession.
Defence barrister Eddison Flint said Ellis got involved with an "unsavoury (group) of people and ran up a drug debt".
"He was unable to pay this and he began working for them," he added.
He said Ellis was "told where to go" and was "effectively on the clock with these people".
Mr Flint said the cash found on Ellis would have been handed over to his drug bosses and he had been "guarded in his disclosures (to the authorities) because of the "situation he was in, not wanting to name names".
"He was a homeless young man who had never been able to get proper work to fund his own habit, so he ultimately resorted to supplying for (these) people," added the barrister.
Judge Mr Morris blasted Ellis for "peddling misery" near a children's play area.
"It's thanks to drug dealers that there are needles in the playground where the chalk marks used to be, which is a sad indictment of society," added the judge.
He said it was "quite clear" that the reason Ellis hadn't co-operated with police in tracing the "background to this offending" was because "you were in fact trafficked from the Midlands".
He told Ellis: "You have your own mental-health issues and had an unfortunate and quite sad upbringing, but at the end of the day you are peddling misery.
"You were handing out drugs as a done deal to others, and so you are passing on the misery and you are trapping young men and women in some evil cycle that you have been trapped in."
Ellis was jailed for 21 months, of which he will serve half behind bars, less the time he has already spent on remand.