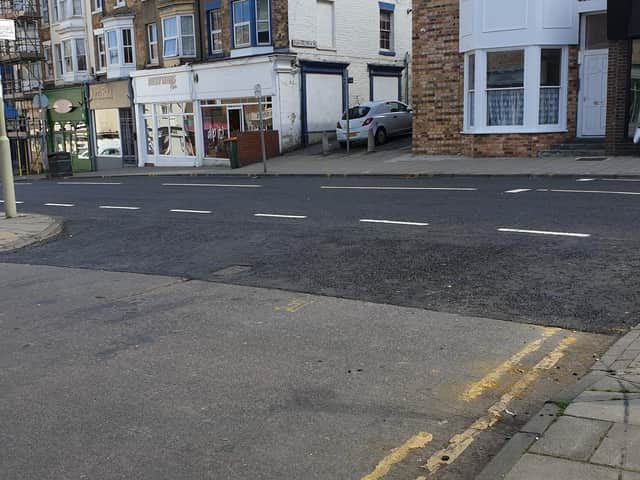 The Hoxton Road-Victoria Road junction.
The dark blue Ford car was travelling along Hoxton Road towards Victoria Road when it stopped at the junction at around 7.35pm on Saturday.
Police say a man was reported crossing the road and kicking the grille of the car several times before the vehicle drove away.
Officers are appealing for the driver of the car to contact PC Chris Cyrus to confirm whether or not the vehicle was damaged.
They are also keen to hear from anyone with CCTV of the area.
Anyone who can help should call police on 101 or email [email protected], quoting reference number 12210113955.