North Yorkshire Police aim to recruit 104 officers over the next 12 months - could you be one of them?
North Yorkshire Police is looking for people who want to use their skills, values and passion to deliver excellent customer service, make a positive difference to people's lives and keep communities safe.
Saturday, 23rd January 2021, 8:38 am
Updated
Saturday, 23rd January 2021, 8:42 am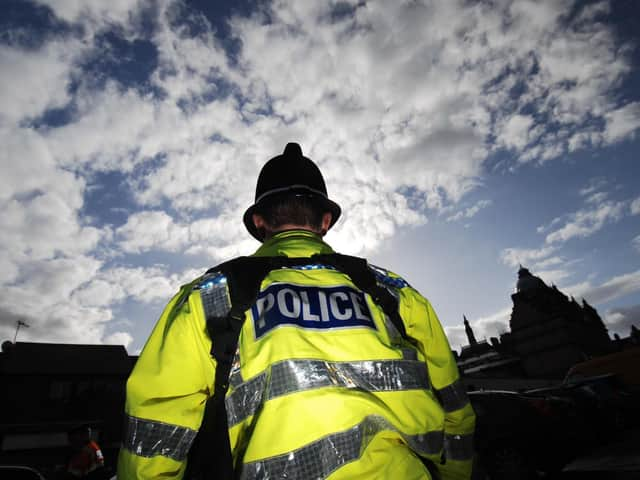 North Yorkshire Police aim to recruit 104 officers over the next 12 months
The current recruitment campaign is about embracing diversity and is running with the message: "Be you, be NYP".
"Be you, be NYP" is about letting people know they can be themselves and work for NYP, no matter who they are or where they are from.
The force is encouraging people from diverse backgrounds to learn more about being a Police Officer, in order to understand that they might have the skills to match the role perfectly – they just didn't realise it.
Chief Constable Lisa Winward, said: "It is really good news that North Yorkshire Police is recruiting Police Officers.
"Not only is it positive in terms of the fact NYP will have more resources to keep the people of North Yorkshire and the City of York safe, but it's also a great opportunity for people out there to consider a career in policing.
"To anyone who has ever thought about working for the police, I would say this; here at NYP we have people from all walks of life doing amazing work to keep our communities safe.
"Those people are just like you – people from all backgrounds who live different lives and think differently from each other. But this is what we need.
"We need a more diverse and inclusive workforce, because this will ultimately help us deliver an even better service to our communities".
Sergeant Elaine Malcolm, operational mental health and suicide prevention lead & Chief Inspector Ed Haywood-Noble, who has responsibility for Special Operations, spoke to Scarborough News about what it's really like to work for the police in North Yorkshire.
Chief Inspector Haywood-Noble said: "I've been a police officer for 14.5 years. Everybody starts as a police constable before specialising.
"People who join make a difference from day one. Once you put the uniform on, the public don't know you're only a few weeks in.
"You get an awful lot of support. The job can be challenging but really rewarding as well.
"You can really surprise yourself."
Sergeant Malcolm said: "When I started you were assigned a tutor constable for ten weeks, that's now 18. You gradually start to take the lead, you're never on your own.
"Depending what the incident is, there are always other colleagues there. It depends what back up you need.
"My first day I arrested someone within 14 minutes of starting my shift.
"The best thing you can do is talk to people. There are very few situations with violent people, anybody can do the job as long as they can talk to people."
"We do have gas and other equipment if needed, sometimes being female can help to de-escalate the situation."
There is no height requirement, and the only age requirement is that the applicant is 17 at the point of application and will be 18 by the time training commences.
There is no upper age limit, however, all applicants are required to pass a bleep test to prove their fitness.
Sgt Malcolm said: "I was 30 when I began my training, the oldest person in my group was 43. Being older, people can bring more life experience."
C.I. Haywood-Noble said: "In my training group the youngest was 19 and the oldest 50."
When asked if crime differs between the town and the country, Sgt Malcolm said: "Not really, you can get anything, anywhere, it's difficult to predict.
Chief Inspector Haywood-Noble said: " We can say weekends will be more busy, that people may be drinking at certain times of day, and that there are likely to be more public order offences with people overindulging at night.
"Cyber-crime is also a massively growing area. There are a lot of incentives and training for anybody interested in computers and technology. If you have an interest in tech, we need you!
"This is where skills and interest can come in and you can make a real difference."
Sgt Malcolm said: "In the last six months we had over 9,000 calls where mental health was a factor. We need people that can talk to people. We all want to make things better.
"When someone is having the worst time of their life you can help them
Scarborough offers its own particular range of challenges, Chief Inspector Haywood-Noble said: "There are a huge amount of visitors and we have the opportunity to keep them safe. We also police large events like the Tour de Yorkshire, there is a huge amount of policing involved in that. It is a fantastic place to work."
What about paperwork? Do they ever get bogged down? Sgt Malcolm said: "Technology allows officers to be out more now. They are able to be sat out doing paperwork and issue mobile tickets and take statements and things on mobile devices.
"Obviously if you arrest someone, there's a certain amount of paperwork that goes with that. There are strict rules and procedures."
And if people are undecided? C.I. Haywood-Noble said:"I would encourage people to look at it. We want people from as diverse a range of backgrounds as possible."
The current round of applications for Police Constable Student Officer (PCDA) closes on Monday January 25 at 9.00am. For more information and details of other vacancies visit the North Yorkshire Police vacancies page.