Operation Shield has delivered 'impressive results' in the East Riding and Humberside area
Humberside Police has issued a tough warning to criminals – "if you think we're finished clamping down on crime – think again".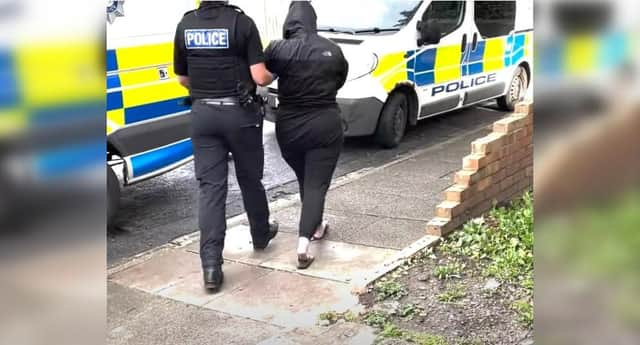 Over the past month, the force's Operation Shield teams have been forcing doors open and hitting addresses across the force area, disrupting criminals and proactively seeking and arresting those that cause the most harm to our communities.
In Bridlington, at least three closure orders have been served on properties as a consequence of Operation Shield, and officers are continuing to keep up the pressure on criminals.
Leading phase two of the operation, Detective Superintendent Rhod Troake said: "Our priority will always be to protect our communities and keep people safe – and that's what Operation Shield is all about.
"Since the launch of the operation on Monday, September 11, the first phase of action has seen some impressive results, with officers carrying out a total of 55 warrants, making 376 arrests, with 125 subsequently charged.
"We have been relentless in making the lives of those responsible for criminality in this area incredibly difficult and now we begin the second phase of intensification, our message remains very clear - we will not tolerate any form of criminality and we will continue to be making the lives of criminals very uncomfortable.
"The difference that our officers will make throughout this period will have a long-term impact for the people that live in, visit, and work in the Humberside area.
"I'd like to thank everyone for their patience and support throughout the operation and would urge you to continue to report any concerns or suspicions to the teams on the ground, or via our non-emergency number 101."
You can provide information to the charity Crimestoppers completely anonymously on 0800 555111, or on their website www.crimestoppers.org.uk.