Police seize uninsured vehicle being driven by banned driver in Cayton near Scarborough
Police have seized an uninsured vehicle after it was spotted acting suspiciously in Cayton village.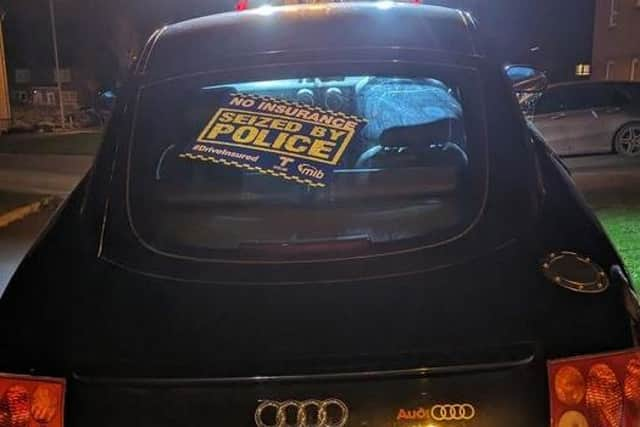 PC Manson and Sergeant Marshall of the Eastfield and Filey Neighbourhood Policing team stopped the vehicle and checks were conducted on both the vehicle and the driver.
The checks showed that the driver's licence was revoked and there was also no insurance policy on the vehicle.
Due to the driver not having the correct documents, the vehicle was seized and will not be released until the correct documents are produced at a police station.
The driver was reported for the motoring offences.