Police target thieves who stole horseboxes, flatbed trailers and horse-riding equipment in rural North Yorkshire
North Yorkshire Police is targeting a group of thieves who are responsible for stealing flatbed trailers, horseboxes and horse-riding equipment.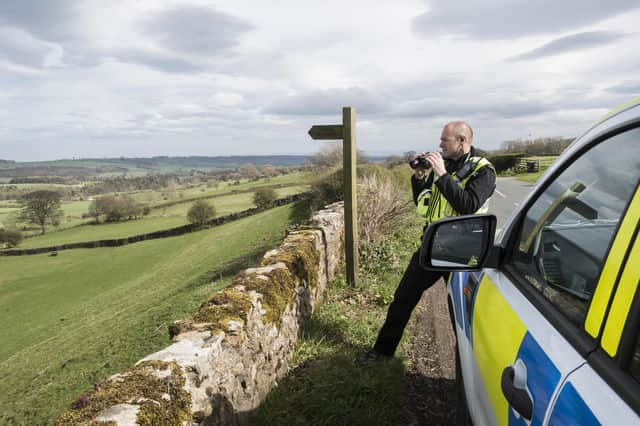 The force has had a recent spike in reported thefts from rural parts of York, Ryedale and Hambleton as well as villages over the border in East Yorkshire.
The Rural Task Force is a dedicated team who are responsible for dealing with crime in the countryside.
Officers are working closely with colleagues in neighbouring Humberside Police to identify those who are responsible and bring them to justice.
Police have increased patrols in rural areas around the clock.
They are now asking people who live and work in the countryside to be their eyes and ears by reporting anything suspicious on 999.
If you have any information which can help the investigation, call North Yorkshire Police on 101 and quote reference number 12230209632.
Inspector Mark Earnshaw of North Yorkshire Police's Rural Task Force said: "The impact of crime to the rural community cannot be underestimated, whether it be the emotional cost from being a victim, to the financial cost of replacing the high-value equipment or increased insurance premiums.
" I advise people who live or work in rural communities to take immediate action to further protect their assets and property.
"Following this recent spate, we have increased patrols to try and catch the offenders in the act.
"But we can't be everywhere, so I'm asking that people remain vigilant.
"If something doesn't look right, then it probably isn't, especially after dark. Please report any suspicious activity to us immediately on 999."
North Yorkshire Police is reminding owners of flatbed trailers, horseboxes and trailers used for moving livestock to review their security immediately.
Make machinery secure by using:
Consider fitting machinery and vehicles with a tracking device and/or tagging system. Items such as Horse Boxers, trailers and flatbed vehicles are very desirable to thieves.
Consider making them difficult to remove by:
-Shackling them together, or chaining them to a hitch secured to the ground or strong fabric of a building.
-Lock or immobilise vehicles and equipment when you're not using them. Remove keys from cars, tractors and any other vehicles you leave unattended.