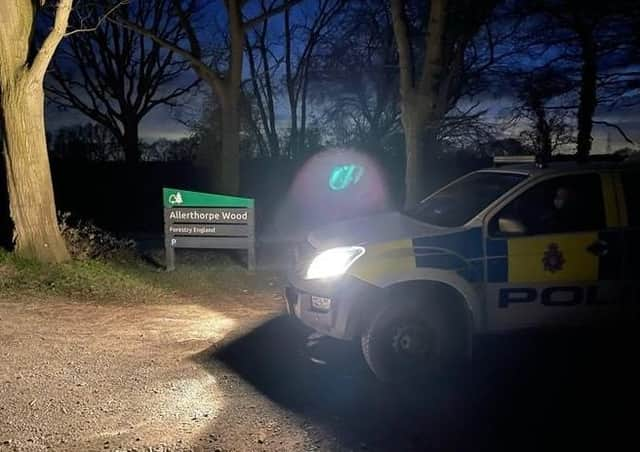 Task force police officers attend a site of possible night hawking.
The dedicated unit tackles rural, wildlife and heritage crime across the East Riding and has warned that removing any object from the land without the landowner's permission is a criminal offence.
A police spokesman said: "The removal of any object from land without the landowner's permission is theft.
"Further offences are also committed if damage is caused to protected archaeological sites, using metal detectors on archaeological sites without a licence from Historic England or failing to report objects found that are potential treasure under the Treasure Act.
"Night hawkers have complete disregard for the law and experts warn that we are losing priceless heritage of our nation.
"If you witness anyone metal detecting on land or acting suspicious around protected archaeological sites, please contact police on 999 due to suspected crimes in action and 101 for non-emergency incidents."
Go to www.humberside.police.uk to find out more about the work of Humberside Police.