Scarborough man jailed over 6 years for supplying cocaine and cannabis across the town
A former apprentice engineer who directed drug-dealing operations in Scarborough has been jailed for over six years after he was caught with over two kilos of cocaine worth up to £170,000.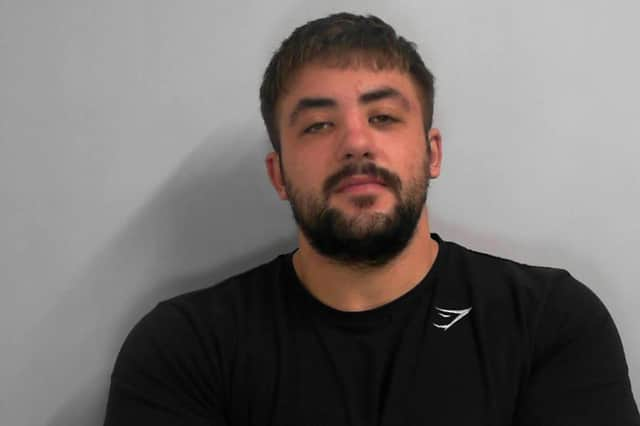 Bradley Axcell, 23, from Westborough, kept the huge drug stash in the boot of a car he had parked a few streets away from his home, York Crown Court heard.
Police swooped on his home on October 12 and searched a Seat Leon in which they found 2.15kg of cocaine with an estimated street value of up to £170,000 and five ounces of cannabis worth about £2,400. They also found £34,000 cash in his house and car, said prosecutor Harry Crowson.
According to the prosecution, this may just have been the thin end of the wedge as it appeared that Axcell had been dealing for a "substantial period of time" in an organisational and directorial role, essentially supplying to other dealers on a "wholesale" basis as a trusted member of a drug network operating in Scarborough.
He was charged with possessing cocaine and cannabis with intent to supply and admitted the offences. He appeared for sentence today after being remanded in custody.
Mr Crowson said Axcell's arrest was part of a major, 12-month police operation to "track down and dismantle" cocaine and cannabis dealers in Scarborough.
"That investigation identified him as being a significant presence (in the drug network)," added Mr Crowson.
Police suspected Axcell was a lynchpin in the purchase and distribution of "kilos' worth" of cocaine
and cannabis being brought into Scarborough, "with responsibility to distribute (the drugs) among
As part of their investigation, they identified certain phone numbers belonging to Axcell and found text messages going to and from those numbers which confirmed their suspicions that he was a "high-level supplier" of both drugs.
However, the Crown Prosecution Service decided only to prosecute Axcell in relation to the drug bust in October rather than any previous alleged involvement in the supply of drugs.
Mr Crowson said that on the day in question, Axcell had "evidently seen the police coming" as officers later found an iPhone that he had thrown into a neighbouring garden.
They searched his house and car parked outside and found a key to another vehicle – a Seat Leon parked a few streets away.
"The boot was full of drugs, large scales and cash," added Mr Crowson.
He said the "vast majority" of the £34,000 cash was found inside the car which was effectively used as a "safe house" for the drugs.
The text messages found on Axcell's phone showed he had been "directing, organising and buying (drugs) on a commercial scale" and that he must have had links to the "original source".
Although the profits from the illicit business were unknown, Mr Crowson said that Axcell's financial benefit would have been "substantial".
Defence barrister Rhianydd Clement said despite a diagnosis of autism in 2012, Axcell had landed an apprentice engineering job at a major company in Scarborough, but then he started taking cocaine and left his job as he felt he would fail an impending drug test.
"It led to him being involved with the wrong people," she added.
She said that Axcell, who had a previous conviction for resisting a police officer, had a supportive family, a long-term girlfriend and had hopes of going to university.
Judge Mr T.Clayson said Axcell had played a leading role in the drug network and it appeared that, rather than being a "vulnerable" individual exploited by others as the defence had claimed, it appeared he had in fact "taken advantage of others" lower down the chain.
He said he classed Axcell as a "fully functioning adult" who had played a "high-level role in relation to substantial amounts of drug dealing in the Scarborough area".
Furthermore, he said that Axcell had the key to the car with a "boot-full of drugs" which showed that he was "in charge of all those drugs and all that money".
Axcell was jailed for six years and eight months. He will serve half of that sentence behind bars before being released on prison licence.