Scarborough sex offender jailed for 28 months for breaching court orders
A convicted rapist has been jailed for "very serious" breaches of a court order to protect females after duping a young woman into having sex with him.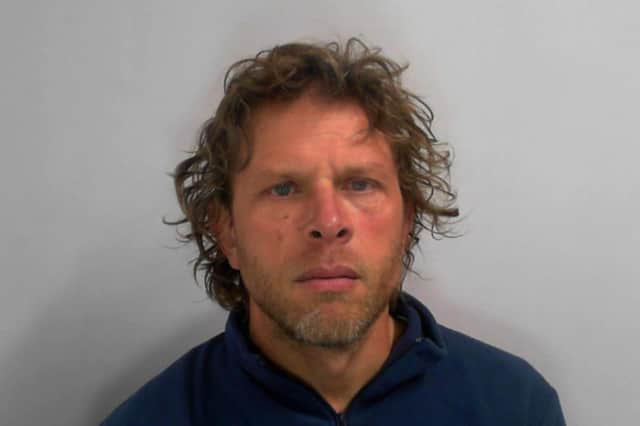 Daniel Borgers, 52, from Scarborough, had been subject to a sexual-harm prevention order after he was jailed for seven-and-a-half years for a stranger rape in 2013.
The order forbade him from having any advertent contact with females of any age and prohibited him having sexual relations with women and even driving a car without notifying police, York Crown Court heard.
He was also supposed to notify police if he was staying in any household with anyone under the age of 18 for more than 12 hours and let them know if he had found new employment, said prosecutor Calum McNicholas.
Borgers, who worked as a handyman, flouted each of these prohibitions, not least by starting a sexual relationship with a young woman in North Yorkshire.
He had approached the victim, who can't be named for legal reasons, while he was working and arranged to meet her.
He offered to take her on "long drives" and coaxed her into sexual relations by initially offering to give her a massage at his home.
Borgers was finally reported to police after the victim's mother saw him kissing her.
"The defendant…demanded that (the victim) did not give his surname to her mother," added Mr McNicholas.
However, the victim's mother discovered Borgers's chequered past, not least the rape conviction, via a Google search.
He was confronted about this and admitted his criminal conviction and was duly reported to police.
He was charged with three counts of breaching a sexual-harm prevention order and one count of contravening notification requirements as a registered sex offender.
Borgers, of Scalby Road, Woodlands, admitted the offences and appeared for sentence via video link today after being remanded in custody.
Mr McNicholas said that Borgers had even failed to notify police that he had found a new job as a handyman in North Yorkshire.
He had previous convictions for violence and vehicle-excise fraud.
He was convicted of the stranger rape at Luton Crown Court in 2013.
Borgers raped a woman in her 40s when he was 21 years' old and living in southern England, but he wasn't convicted until 21 years later after police finally nailed him with DNA evidence.
He had moved to North Yorkshire following his release from prison.
The North Yorkshire victim of the breach offences, who had suffered panic attacks and sleeping problems since being "duped" by Borgers, said she had trusted him because he "seemed like such a
Reading out a very emotional victim statement in court, she added: "I thought he was a good guy.
"He has ruined my whole life. He has ruined my relationships with so many different people."
She said that a few days before she found out about his "true past", she told him: "I don't even know you. You could have even been in prison."
She said she "always thought it was odd" that Borgers had never told her his name and address.
Borgers' solicitor advocate Graham Parkin said his client had been "extremely isolated in his community" following his rape conviction and had been turfed out of various jobs after his employers learned of his record.
Judge Simon Hickey said that Borgers' duplicity had had a "severe" effect on the victim who had been "duped" by the convicted rapist.
He said the offences were aggravated by the very large age gap between Borgers and the victim whose work had also been affected.
He told Borgers: "The effect of your behaviour has rippled down throughout (the victim's) family. It's had a huge impact."
He said that Borgers had "clearly duped (the victim) because of her age and the fact that she trusted you entirely".
Borgers was jailed for two years and four months for the "very serious, persistent breaches", but he will only serve half of that sentence behind bars before being released on prison licence.
He will remain on the sex-offenders' register for life.