Scarborough sex offender who sent sexual messages to an under-age girl spared jail again
A Scarborough sex offender who sent sexual messages to an under-age girl has again been spared jail.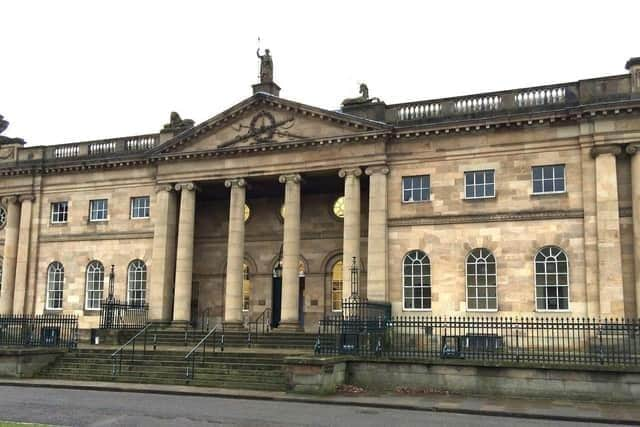 Mccauley Ireland, 24, contacted the teenager on Snapchat and told her he would like to have sex with her, York Crown Court heard.
Prosecutor Michael Collins said that Ireland contacted the girl on March 15 and sent her messages "of a sexual nature…for about 90 minutes".
The victim, who cannot be named for legal reasons, said she "felt sick" after reading one of the messages.
Mr Collins said that in one message, Ireland asked to meet up with her.
The girl complained to police, but then Ireland made his own report to the local constabulary alleging that his Snapchat account had been hacked by an "anonymous user" who had been sending "inappropriate messages to females" and that he had "received threats that he should get out of town".
"Officers invited him to the police station for a pre-arranged appointment, but he never attended," added Mr Collins.
Ireland, of Gildercliffe, was arrested and charged with sexual communication with a child but initially denied the offence. He ultimately pleaded guilty on the day his trial was due to be held and appeared for sentence today.
Mr Collins told the court that Ireland's messages to the girl were "sustained and persistent".
Ireland had behaved in a similar way in the past, having been convicted of sexual communication with a child in February 2020 and sexually assaulting that victim, who was a girl of a similar age.
He received a 28-month community order for those offences after being found guilty after trial.
Defence barrister Tabitha Buck was spared the need for mitigation after judge Simon Hickey said he was prepared to give Ireland another chance to stay out of jail.
He said that despite the "sexualised chat" with the girl, he viewed Ireland as a "very immature young man" and it was "just dawning on you that you can't behave in this way".
He told Ireland: "Even with your background, you don't qualify (for) an immediate custodial sentence."
Ireland was given an eight-month jail sentence, but this was suspended for 18 months. He was ordered to sign on the sex-offenders' register for 10 years and carry out 80 hours of unpaid work.
In addition, he was ordered to complete a 43-day offender programme and 25 rehabilitation-activity days.