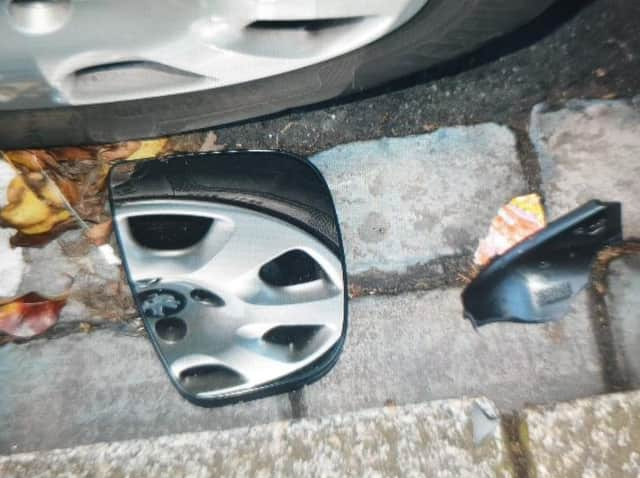 Photo provided by North Yorkshire Police.
North Yorkshire Police said after midday on January 6, staff at Scarborough Justice Centre reported someone damaging a marked police vehicle on Northway outside Scarborough Magistrates' Court.
The suspect had just left the court building, having been there on an unrelated matter.
Officers attended and arrested a 17-year-old on suspicion of criminal damage.
An Iveco police van and a Peugeot Partner van, used by crime scene investigators, were both damaged, with their passenger-side wing mirrors knocked off. Both vehicles will be out of action until they can be repaired.
Update: Police have confirmed the teenager was charged with criminal damage on January 6.