Vandals shoot at overhead power lines causing power cut to 700 homes in Staithes
Damage to vital power network across Staithes, near Whitby, has prompted an appeal from Northern Powergrid and North Yorkshire Police for information to catch culprits.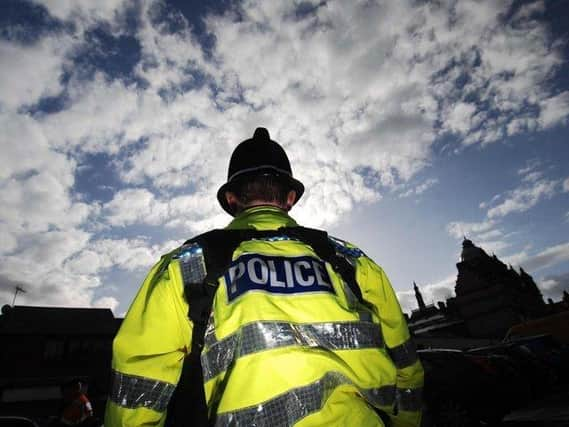 Northern Powergrid, the company that powers everyday life for 8 million people across 3.9 million homes and businesses in the North East, Yorkshire and northern Lincolnshire, is appealing for information after evidence suggested vandals had targeted part of its power network in North Yorkshire earlier this week.
The damage caused a power cut for around 700 homes in Hinderwell Village, near Staithes, late on Thursday night after what appeared to be malicious damage to the electricity network equipment by shooting at insulators on overhead power lines in several locations.
Northern Powergrid is working with North Yorkshire Police to appeal to anyone with information to report it to North Yorkshire Police or anonymously via Crimestoppers if they know who targeted the power network and impacted the local community.
Mike Hammond, General Manager at Northern Powergrid, said: "The individuals involved in this caused damage and disruption and had a complete disregard for the danger they put themselves and others in. Tampering and maliciously damaging our electrical equipment is not acceptable and we are working with the police so that they can investigate, catch and prosecute those behind these mindless acts of vandalism.
"Their actions disrupted the local community. We responded quickly by deploying our helicopter and drones to help us find the different points of damage on our network so we could coordinate emergency repairs and get our customers back on supply as soon as possible.
"Our Customer Service Vehicle also went into the community to support residents, who had to be off supply overnight and Friday morning because of these vandals.
"We thank our customers for their patience, our teams for their swift, professional response, and we encourage anyone with information that could help identify the culprits to call 101 quoting crime number NYP-14112023-0304."
The power in Staithes has now been restored.
If you don't have online access, call on 105.
You can also report a power cut via WhatsApp on 0191 687 22 54. which is available Monday to Friday between 9am and 5pm.
If you have any information or CCTV footage, make a report to North Yorkshire Police on 101 or call Crimestoppers anonymously on 0800 555 111.
Quote reference NYP-14112023-0304 when providing details.