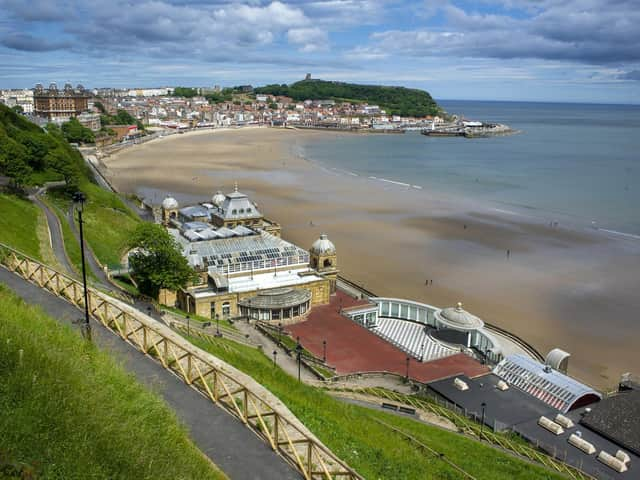 View across Scarborough's South Bay
Thanks to David Attenborough's Blue Planet II TV series, awareness of the horrors of plastic polluting our seas has never been higher and many people are keen to do their bit to help tackle the problem and protect marine wildlife. We can all play our part by looking after the places that we visit and cleaning up after ourselves but there are also countryside and beach litter picking initiatives that need the help of volunteers.
A beach clean project is being run by Yorkshire Wildlife Trust across beaches along the Yorkshire coast this year called Waves of Waste.
With the help of volunteers, during each beach clean co-ordinators record litter collected, feed it into a national database collected by the Marine Conservation Society and locally analyse the information to determine trends occurring.
The following Waves of Waste beach cleans are scheduled to take place but may be cancelled or postponed because of Covid restrictions. Please follow Covid government guidelines and check Yorkshire Wildlife Trust's website in advance to find out if the events will be going ahead:
Flamborough, Sunday May 2 1:00pm - 3pm
Scarborough, Thursday May 6 6:30pm - 8:30pm
North Bridlington, Saturday May 15 10:30am - 12:30pm
Filey South, Sunday May 16 noon - 2:00pm
Scarborough, Saturday May 22 10am - noon
Scarborough, Thursday June 3 6:30pm - 8:30pm
North Bridlington, Saturday June 12 10:30am - 12:30pm
Scarborough, Saturday June 26 noon - 2:00pm
Filey South, Sunday June 27 noon - 2pm