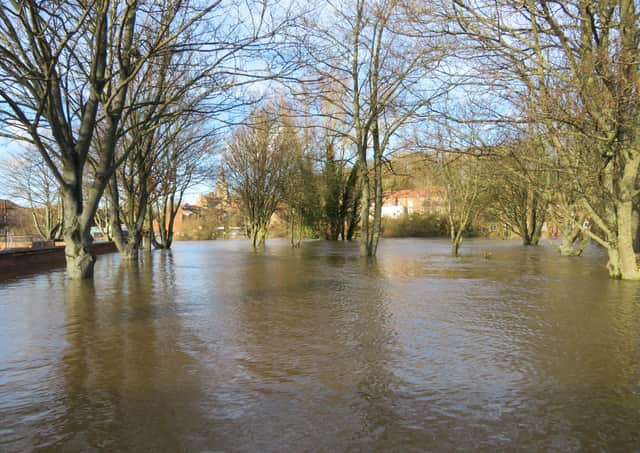 An appeal has been launched to help householders whose homes were hit by the recent flooding in Malton and Norton. Photograph courtesy of Nick Fletcher.
Set up by the president of the twin towns' Lions Club Di Keal, the aim is to raise funds to buy carpets, furniture, and household equipment which families lost due to the floods.
Di, who is also a Ryedale District Councillor, said: "Some residents lost everything and were uninsured. It has had a devastating impact and now need to refurnish their homes."
A Lions Club statement on its website added: "It is unimaginable to lose all your possessions, alongside facing the devastation and damage that flood water brings in its wake – the creeping damp, the mould, and the smell. Please help us by donating to the Malton Norton and District Lions Appeal for Flood Victims 2021."
Donations can be made by visiting the tinyurl.com/27864zvm link.