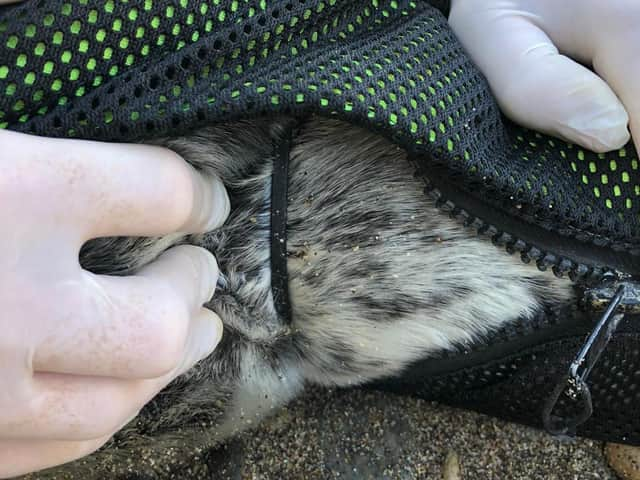 The cable tie around the seal's neck. Picture: Sea Life Scarborough
The team received a call from a concerned member of the public who thought the pup had been caught up in netting at Cornelian Bay, south of Scarborough.
However, upon arrival the team discovered the terrified pup actually had a cable tie wrapped tightly around its neck.
On social media the aquarium said they thought is seemed to have been 'an intentional attack'.
The cable tie once it had been removed. Picture: Sea Life Scarborough
Luckily the rescue team managed to reach the pup and cut it free before the tie wrap broke the pup's skin and caused more serious harm.
Sealife Scarborough said: "Thanks to the concerned member of the public and our amazing team the young pup was only left with a patch of missing fur after its ordeal and was able to be returned straight back into the wild after its rescue."