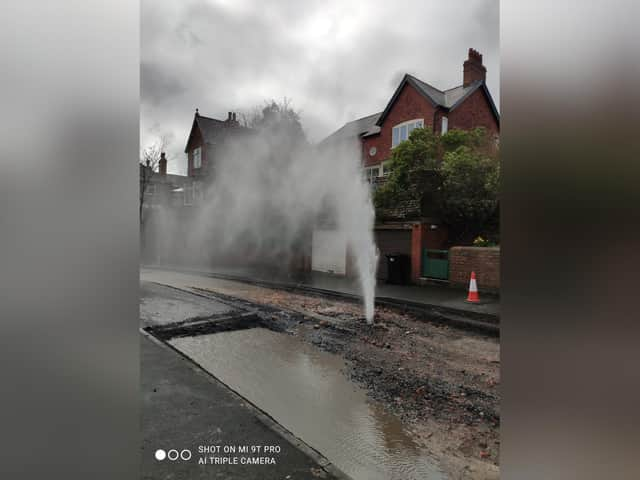 Gushing water pipe in Alexandra Park. Credit for image : Dilys Cluer
The incident occurred at around 1pm and it is thought to have been caused due to the roadworks in the area.
Former councillor and resident of Alexandra Park, Dilys Cluer said: "When they were digging deeper into the surface of the road, a small leak of water started, then a few more small leaks, until it just got bigger and the water started gushing out."
A Yorkshire Water spokesperson said: "Our water main in Alexandra Park was damaged during third-party roadworks in the area. Our engineers attended and completed the repair, restoring water to all properties affected."
Highways area manager Richard Marr said: "During a resurfacing operation in Alexandra Park, we received a report from a resident of water, believed to be from a spring, seeping out of the road. We were ready to address the issue once we had removed the top surface of the road. However, our excavation revealed that the water was coming from a main that was already leaking."