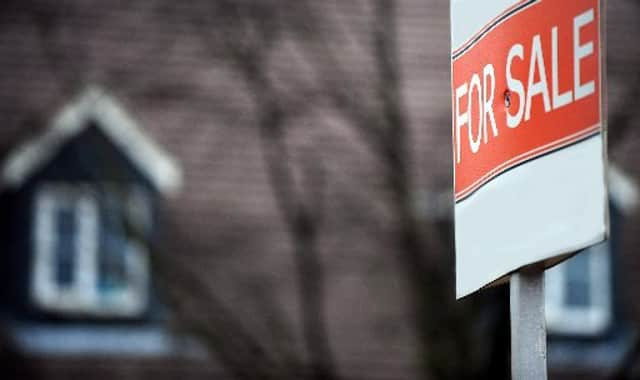 House prices rose across Yorkshire during July, while the supply of homes to rent fell, a survey has shown.
A lack of new properties entering the housing market contributed to the price rises seen across Yorkshire and the Humber, while tax changes affected the rentals market.
Last month 35 per cent more contributors in Yorkshire and Humber saw a rise in house prices (up from eight per cent in June), yet the average number of homes on agents' books in the region remained at a near low of 40, the July 2018 RICS UK Residential Market Survey reveals.
The lack of supply, coupled with speculation built ahead of the August Bank of England meeting, saw demand from new would-be buyers fail to pick up during July too, with just nine per cent more respondents reporting an increase in new buyer enquiries (unchanged from June).
Consequently, sales transactions did not pick up either, with six per cent more contributors reporting a rise in sales (unchanged from June).
Mark J Hunter of Grice and Hunter in Doncaster said: "There continues to be a shortage of instructions and we are now starting to sell off the less desirable stock, which also tends to occur when you are reaching the end of a property boom. The Brexit situation is obviously restraining potential sellers."
Meanwhile, in the lettings market, despite tenant demand remaining resilient, 18 per cent more respondents saw a fall rather than rise in new landlord instructions (homes coming onto the rental market). This is the third consecutive quarter that the supply of homes for rent has fell in Yorkshire and Humber.
This pattern reflects the shift in the Buy to Let market in the wake of tax changes which are still in the process of being implemented, as smaller scale landlords exit the sector. Significantly, the drop-in instructions is evident in virtually all parts of the country.
Alex Mcneil of Bramleys in Huddersfield said: "The private rented market has more long-term renters and landlords. But more good quality housing stock is required if the market is to grow."
Abdul Choudry, Policy Manager at RICS added: "Our survey suggests that recent Government policy and legislation changes have impeded the growth of the Private Rented Sector, which is a vital part of a functioning homes market.
Withdrawing tax breaks that small landlords relied on, placing an extra three per cent on second home Stamp Duty, and failing to stimulate the corporate build to rent market, has understandably impacted supply.
"While the current focus is rightly on using regulation to improve the experience for tenants, Government must urgently look again at the PRS as a whole, including ways to encourage good landlords.
"Ultimately, Government must consider the impact of its policies, and if the wish is to move away from PRS, it must provide a suitable alternative. If they wish to improve PRS, as we have suggested by professionalising through regulation and the PRS code, there is justification to reconsider the tax structures."
Looking ahead, a modest three per cent more respondents expect house prices to rise further over the coming three months, whilst 17 per cent more expect to see rents to rise (due to the lack of supply coupled with healthy demand) over the next three months.