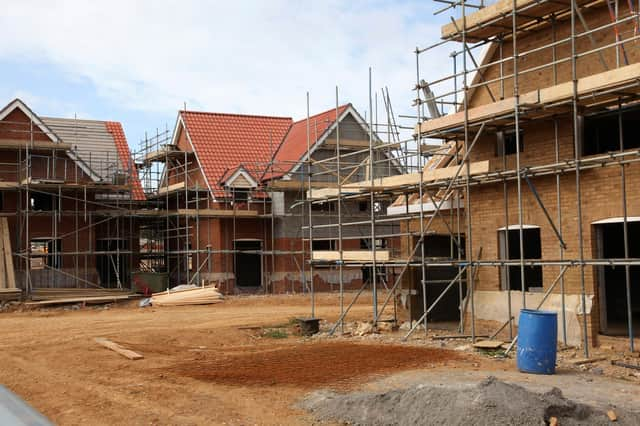 More than 160,000 new homes were registered to be built in the UK last year, an increase of six per cent on 2016, according to NHBC's latest new home statistics.
But Yorkshire and Humberside was among three of 10 regions to experience a drop in new home registrations from 2016 to 2017, with 9,621 recorded in 2016, and 9,376 in 2017.
A total 160,606 homes were registered throughout 2017, up from the 152,017 the previous year and the highest since the pre-recession levels of a decade ago.
The private sector grew by three per cent with 118,825 new homes registered, with the affordable sector increasing by 14 per cent to 41,781 – the highest yearly total for the sector since NHBC electronic records began 30 years ago.
New home completions also increased by four per cent from 141,685 in 2016 to 147,278 last year.
The East Midlands (+19 per cent ;14,481), Wales (+19 per cent; 5,470) and North West (+12 per cent; 16,947) were among areas which saw noticeable growth.
Figures for London showed the rate of new homes being registered was slightly up on 2016, with 17,850 units compared to 17,587 the previous year, the first increase year-on-year in the capital since 2014.
As the leading warranty and insurance provider for new homes in the UK, NHBC's registration statistics are a lead indicator of the UK's new homes market.
NHBC Chief Executive Steve Wood said: "Our figures show the market has delivered strong growth resulting in the highest new home figures for a decade and growth across the majority of the UK, including London for the first time since 2014.
"Looking ahead, NHBC will continue to work with the industry to help raise the standards of new homes. With six per cent growth in the quantity of new home registrations, the focus on delivering quality for consumers remains critical."