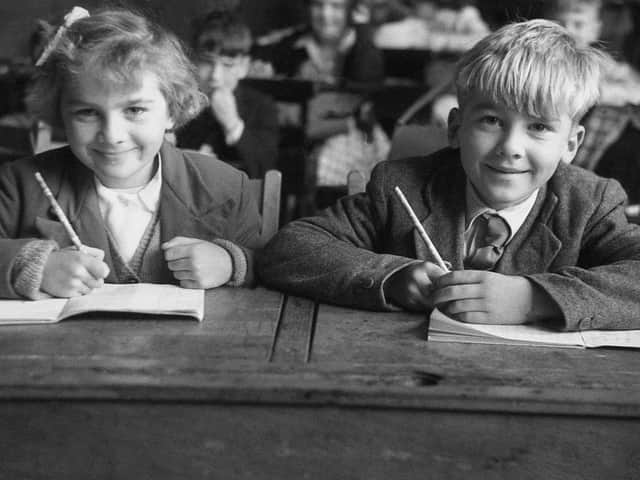 North Yorkshire Moors Railway is holding a drawing competition for children.
Firstly, generous members of the public and loyal railway members have rallied together and shown their support for us, in the form of over £350,000 in donations to help secure our
future and keep us on track.
I'm incredibly optimistic about the railway's future.
However, the next few months are undeniably going to be a challenge for us.
The amount raised will help secure us for a few more weeks.
We've managed to drastically reduce running costs but even in its closed state there are utilities, insurance, maintenance, and security.
These costs will rise even further once the Government's job retention scheme ends in October.
To help save vital funds, we've had to make the difficult decision to cancel this year's annual Steam Gala event, which was planned for September.
This will no doubt come as a real disappointment for many, but we're doing everything we can to ensure we have a future beyond the summer.
It's not all doom and gloom though.
Following our earlier announcement that this year's Railway in Wartime event had been cancelled, we decided to launch a themed drawing competition in its place, with the winner receiving a trip to the railway for their entire class, a personalised headboard and a Pullman Dining Experience for their favourite teacher and a guest.
The competition is a drawing contest for children aged between four and 11, and we hope it might provide some light relief for home-schooling parents at the moment.
During the Second World War, Britain's railways were used more heavily than at any time in their history and played a pivotal role in evacuating thousands of children and transporting
them to safety so we want to encourage children to think about what the railway might have looked like back then, and draw their interpretation of it.
Drawing competition entries should be submitted via nymr.co.uk/drawing-competition by Friday August 28 at 5pm where I'll shortlist them.
Once the top designs have been chosen, voting for the winning candidate will be handed over to the public to decide via our social media channels.
We'll then announce the winner on October 9, during what would have been our Railway in Wartime event which usually welcomes more than 30,000 visitors.
In the meantime, we're busy readying ourselves to reopen, and finally get our attraction up and running for the 2020 season so we can welcome guests aboard once more.
Watch this space for updates and we'll update you as soon as we can.
If you're able to help give the railway a fighting chance to be able to 'steam on' once the pandemic is over please donate here, you can buy a virtual item including a cup of Yorkshire Tea, or become a member.