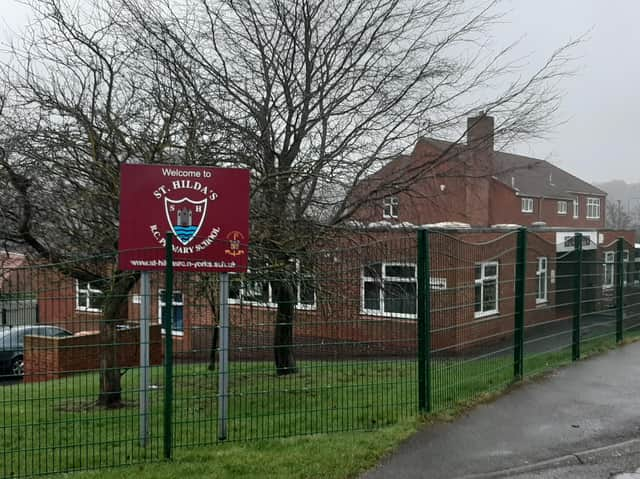 St Hilda's RC School, Whitby
As a newcomer to St Hilda's RC Parish in autumn 2019, I quickly observed the paradox of the parish (so welcoming and open) and the school's difficulty attracting pupils.
This is particularly curious as in the rest of England places in Catholic schools are in high demand, by parents of various faiths and none, all aware of the advantages of a well-grounded Christian education for their children.
The success of faith schools in rural Egton Bridge shows parental interest in the values of a Christian education for their children which, in turn, indicates what would be possible in Whitby, were there no threat of imminent closure.
The 18 children who have already moved to St Hedda's, Egton Bridge, demonstrate the parents' continued commitment to a Christian education and their willingness to go the extra miles for it.
We owe it to all our children to offer them the resource of faith and its values, which will hopefully give them the resilience to fall back on, especially in the challenges emerging from the pandemic.
We saw the energy, enthusiasm and commitment of the local community and St Hilda's parishioners displayed at the only open consultation meeting, held at Caedmon just before lockdown.
This was thwarted by the abruptness of lockdown and subsequently crippled the possibility of any further action.
The 'virtual' consultations during this difficult time have failed to consider the changing circumstances caused by the pandemic and over-emphasised the financial dimension.
One area highlighted by the pandemic is the awareness of priorities and that money can be reallocated when the will is there.
The present need for both local authority and diocese to support compensation for the lack of school education over the past year means that to close any school now is unhelpful.
A more positive approach would be to re-structure the school to enable it to reach out to those who have been most disadvantaged by the pandemic and home schooling, using the small school with low class numbers to be highly effective.
The Catholic Diocese would be offering a great service to the whole community.
St Hilda of Whitby laid the foundations of Christian values in our town.
The importance of the Abbey she founded is still a tangible reminder of her faith.
Are we prepared to squander this heritage or give all children the richness of an education steeped in these values?
Keeping St Hilda's RC open as the only faith school in Whitby, is a much-needed service to the local community, offering the people of our town an active link to their Christian heritage.